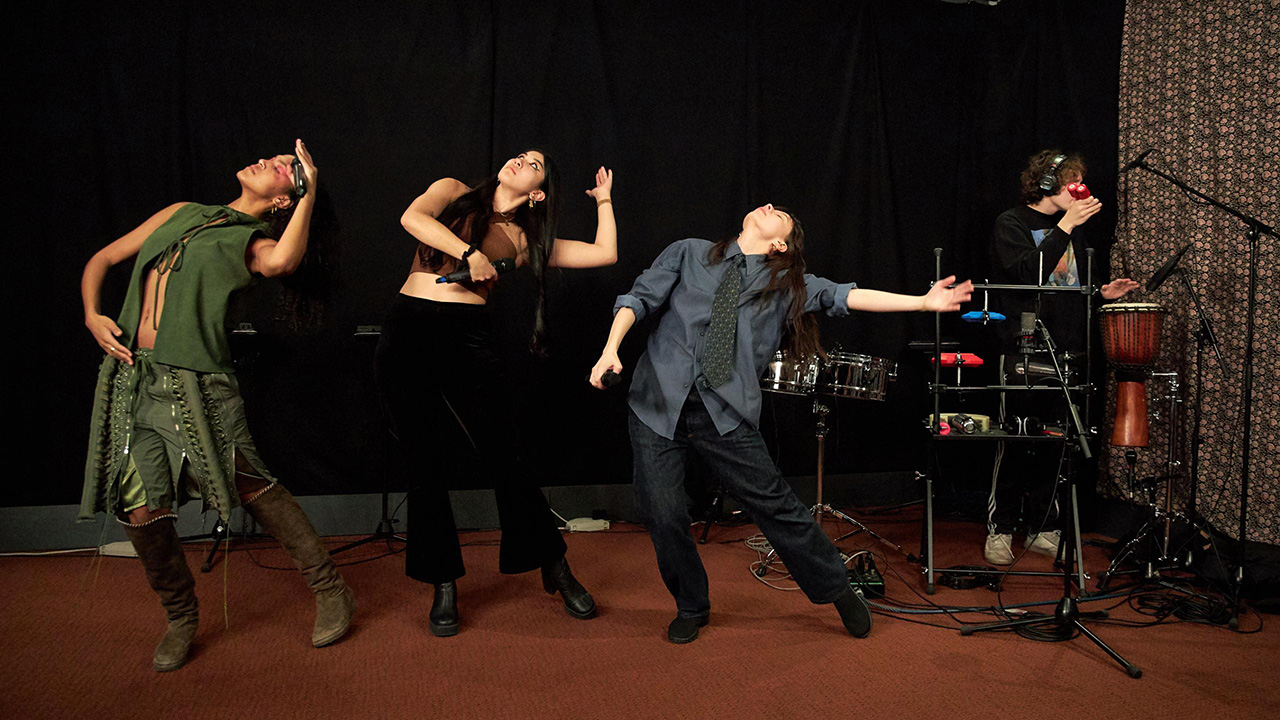 MICHELLE isn't one person. It's actually six people and none of them are named Michelle. They are Sofia D'Angelo, Julian Kaufman, Charlie Kilgore, Layla Ku, Emma Lee, and Jamee Lockard, and they are a band of friends and native New Yorkers who have a natural proclivity for hooks and harmonies.
As MICHELLE, they've just released their sophomore album, After Dinner We Talk Dreams. It's an uplifting record that is guaranteed to boost your mood through bouncy melodies and fun wordplay.
During this episode of "FUV Live," you'll hear my conversation with some of the members of the band (not all of them could make the trip to WFUV) about how they create their art — which is primarily music, but also includes dance and visuals in the mix. So be sure to check out the videos to see the group combine all of those elements as they perform "Syncopate," "Pose," and "Expiration Date" in Studio A.
[Recorded: 4/25/22; Engineers: Jim O'Hara, Aine Mullaly, Meghana Goli; Producer: Sarah Wardrop]