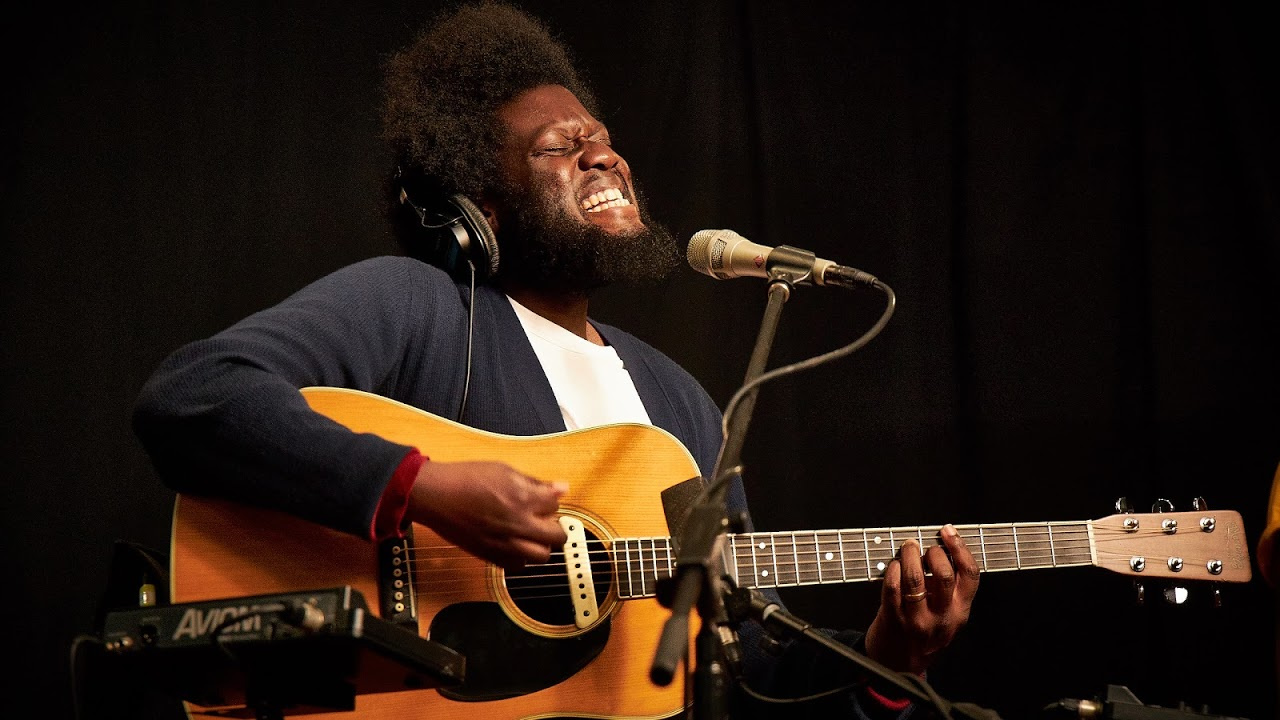 Until Michael Kiwanuka released his third album earlier this month, which he calls Kiwanuka (and which we call our New Dig this week), the north London musician never felt comfortable enough to use his own name to title a record. His prior albums, the Mercury Prize-nominated 2012's Home Again and 2016's Love & Hate, represented elements of Kiwanuka's artistic vision and voice, but as he told me in this FUV Live session, he strongly believes that Kiwanuka is the fullest expression of himself as a musician thus far.
For Kiwanuka, he teamed up again with two producers he innately trusts: Danger Mouse and Inflo. Both men had collaborated with Kiwanuka on Love & Hate, which hit No. 1 on the British album charts. There's plenty of grooves here and husky, romance-tinged reveries, but most notably, Kiwanuka speaks truth as a black British man navigating a polarized nation (and world) that churns with mistrust, anti-immigration rhetoric, racism, and ugly politics.
The evolution of Kiwanuka was both quick and leisurely: Michael swiftly recorded some tracks in Los Angeles in the spring of 2017, but then decided to take a hiatus before returning to the album and finishing it in Red Hook, Brooklyn in November 2018.
In this FUV Live session, Kiwanuka plays three great songs from the new album —"Hero," "You Ain't The Problem," and "Light" — and explains why Marvin Gaye's What's Going On, that landmark 1971 album, played such a critical role in how he envisioned his third album. Joining him in Studio A are Michael Jablonka on guitar and backing vocalists Simone Daley Richards and Emily Holligan.
[Recorded: 9/23/19; Engineer: Jim O'Hara; Producer: Sarah Wardrop]