Michael Franti and Spearhead: 2019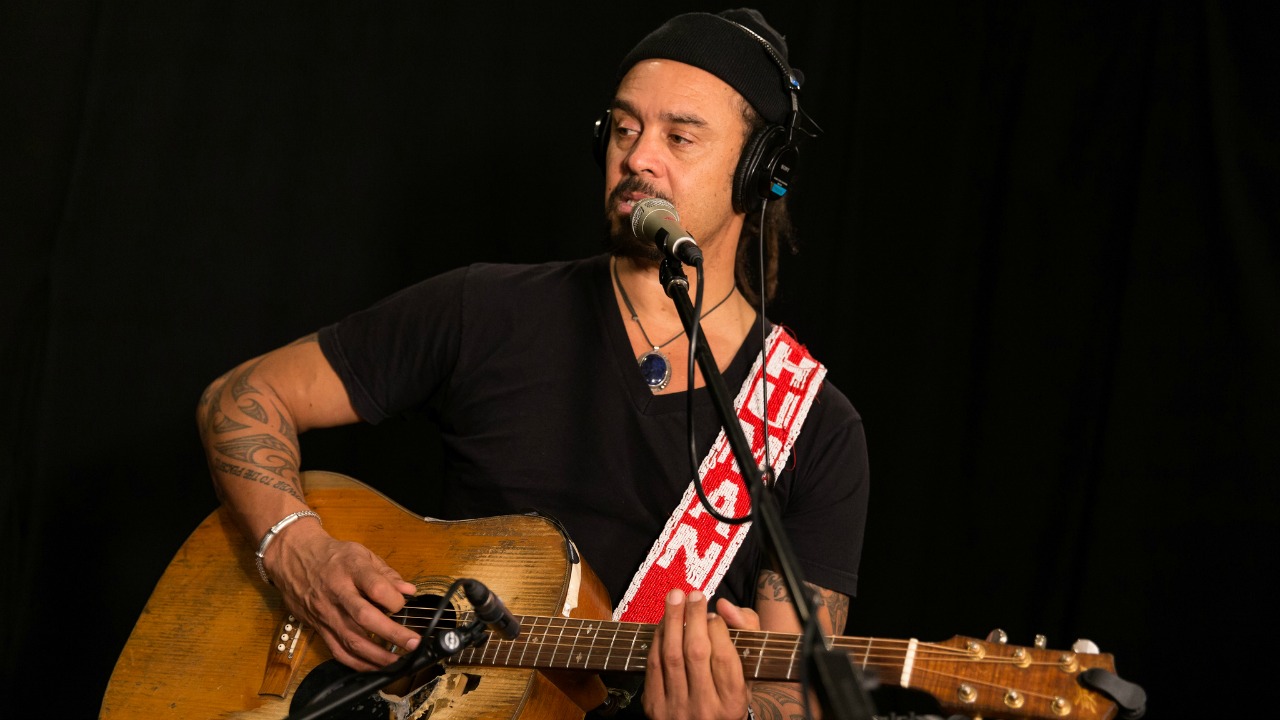 Staying positive these days can be challenging at best. Optimism isn't always easy to hold on to, even if you are a symbol of joy for so many, like Michael Franti. Franti, a musician, film maker, activist, environmentalist and yoga practitioner, has been spreading messages of love and positive social change with his band Spearhead for 25 years.
The band's third album, Stay Human, was released in 2001. Song by song, Franti and his bandmates pointed out that "all the freaky people make the beauty of the world," while simultaneously tackling serious issues like the death penalty. More recently, facing his own inner battles against cynicism, Franti began looking for inspiration and hope in other people's stories. This evolved into his second self-directed documentary film "Stay Human," and the companion album, Stay Human, Vol. II.
On this episode of FUV Live, Franti was joined in Studio A by his longtime bassist Carl Young and the newest Spearhead touring member and collaborator, Victoria Canal. They sat down with me to talk about the journey of making this film and album, and what they discovered along the way.
[Recorded: 1/29/19; Engineer: Chris Russo; Producer: Alisa Ali]