Metronomy - FUV Live - 2014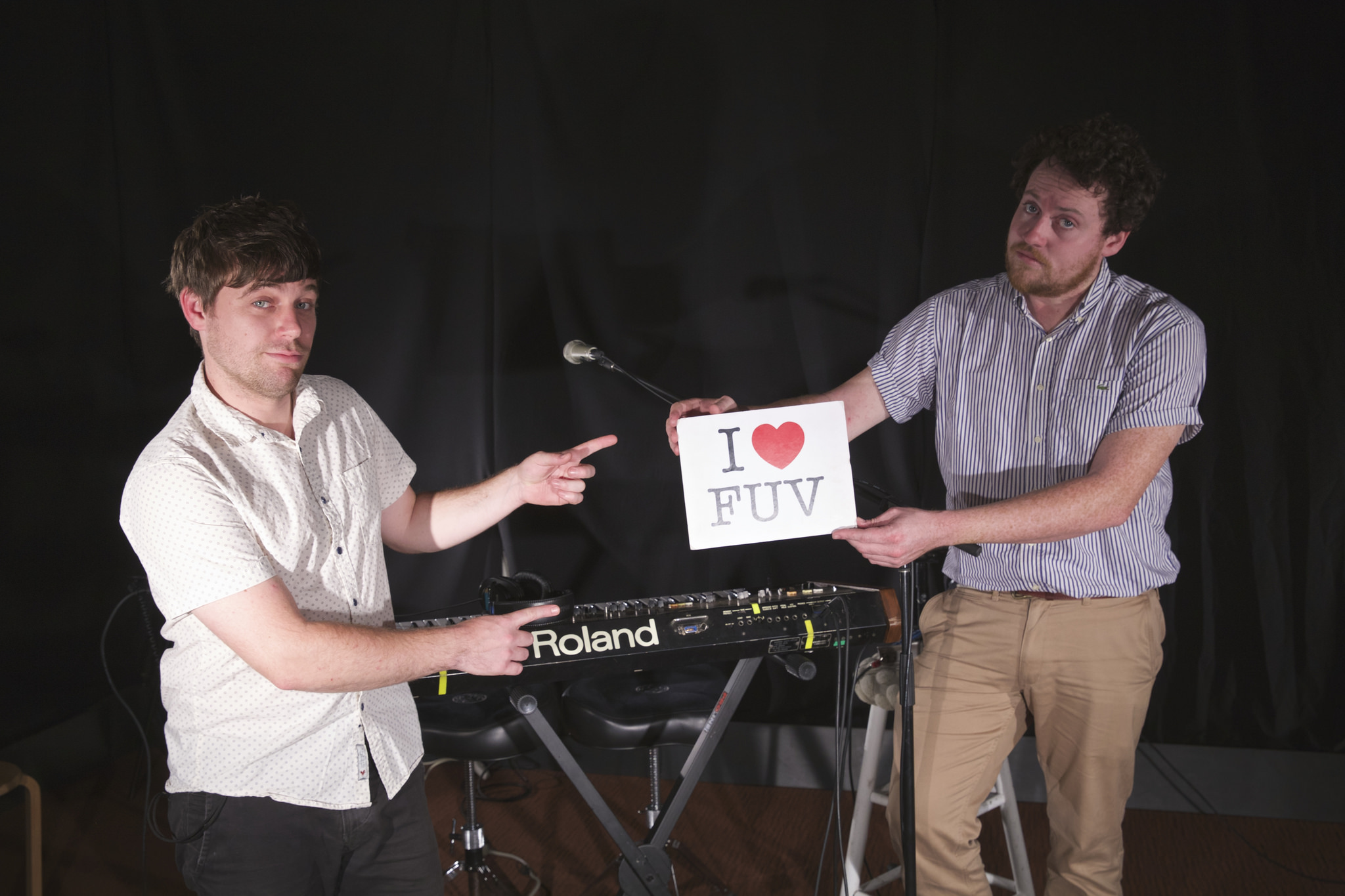 Despite the somewhat wistful, romance-wary lyrics scattered across the breadth of Metronomy's most recent release, Love Letters, frontman Joseph Mount is really quite content. In fact, when Mount and fellow band member Oscar Cash came up to FUV's Studio A for a stripped-down session, the singer, producer and lyricist revealed that he and his girlfriend were on the brink of welcoming their second child. It's a pretty rosy time for both Mount and Metronomy, on tour in South America this month. Still, there's a quirky, mournful quality to Metronomy's new record, one that still seems influenced—as was their 2011 Mercury Prize-nominated album The English Riviera—by the picturesque town of Totnes, Devon, where Mount was raised.
For Metronomy's set for The Alternate Side and FUV, Mount and Cash played "The Upsetter" and "Reservoir," two highlights from Love Letters. They also offered up some candid and surprisingly harsh opinions on aging and rock and roll (only Robert Plant escapes unscathed) and discussed the band's video-making experience with director Michel Gondry. Expect irreverence, a little controversy and some coolly-executed performances with Metronomy's FUV Live session.
[recorded: 9/18/14]
More from Metronomy: