Margaret Glaspy: The Bitter End 2023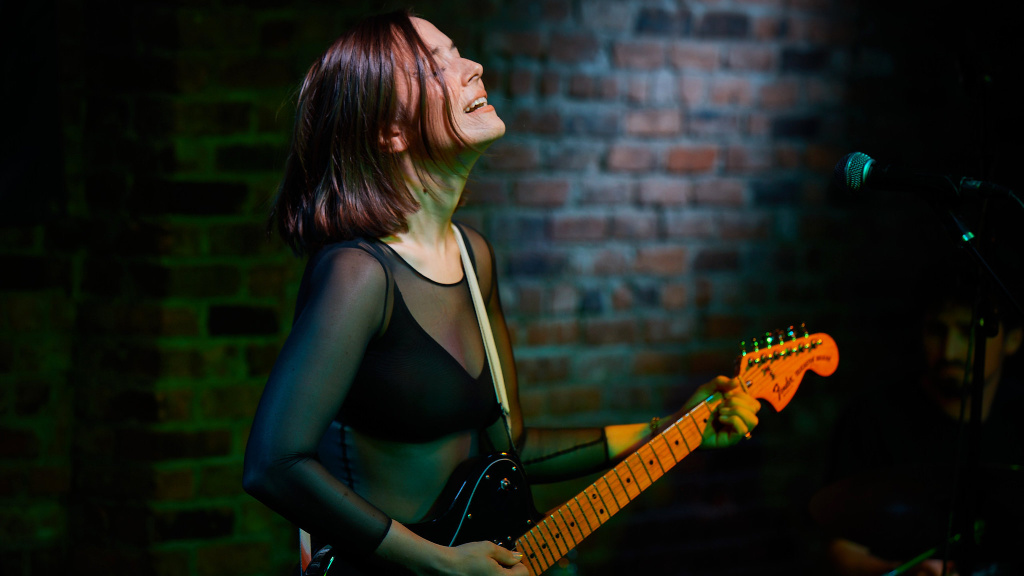 On August 18th, singer and songwriter Margaret Glaspy released Echo the Diamond, a product of vulnerability, spontaneity and what the artist has called "effortless catharsis." Throughout the writing experience she made it her mission to process her pain, dig deep to find truths, and then accept, even embrace, what she unearthed—the good, the bad, the messy, and the beautiful.
"This record came from trying to meet life on life's terms, instead of looking for a happy ending in everything," Glaspy says of her third full-length, a follow-up to 2020's Devotion. Before heading to the UK and then out on a North American tour, set to cross the country throughout the fall, Glaspy and her band joined FUV Marquee Members for an intimate evening at The Bitter End.
During the performance, the artist serenaded her audience with a setlist that, of course, included "Act Natural"—the album's lead single—as well as "Irish Goodbye", which the NYC local describes as being "partly meant to be a New York City portrait." (For the record, she didn't slip out the back door after the show.)
Set List:
I Didn't Think So
Act Natural
Irish Goodbye
Hammer and the Nail
You And I
My Eyes
Emotions and Math
Parental Guidance
Turn The Engine
Memories
Get Back
[Recorded: 8/23/23; Engineered by Jim O'Hara; produced by Meghan Offtermatt]