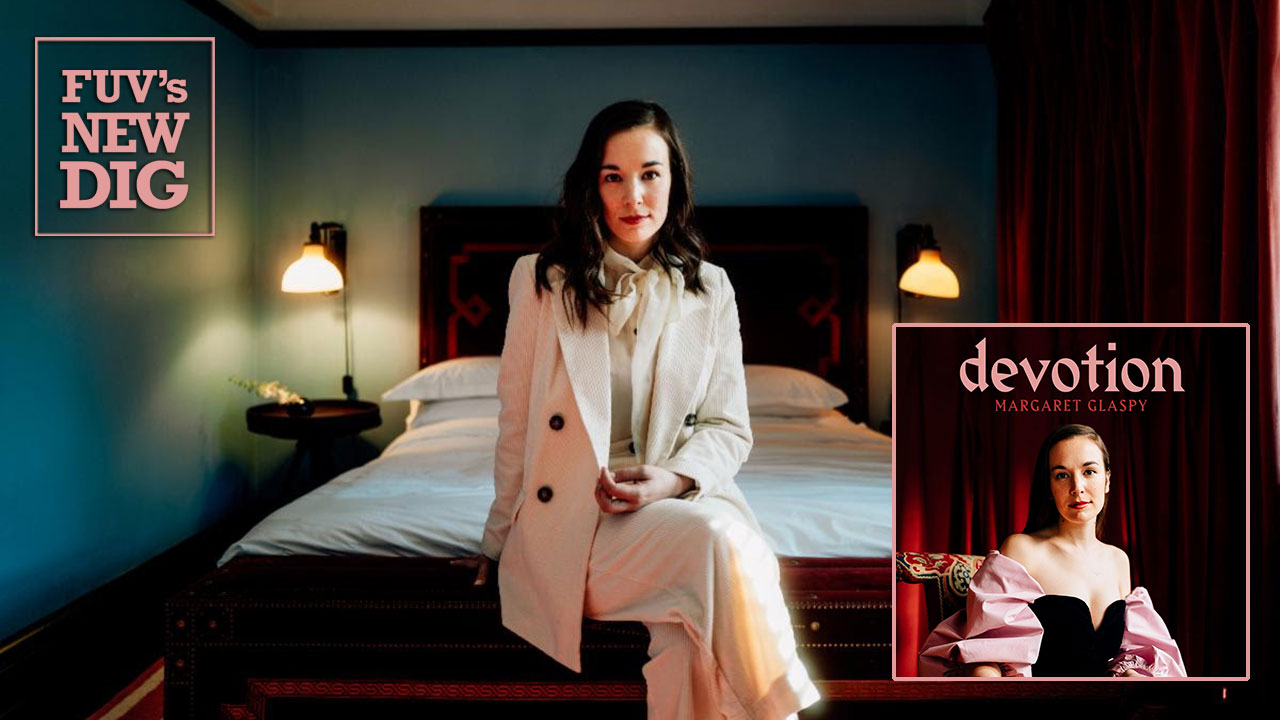 Margaret Glaspy
Devotion
ATO Records
It's not often that an artist dramatically changes course following a successful debut album. But singer and songwriter Margaret Glaspy has rolled the dice, knowing that her acclaimed debut, 2016's Emotions And Math, laid a solid foundation with which she could take that kind of big risk.
Glaspy's second album, Devotion, reinvents her sound. In her website bio, she explains that Devotion "is very different from the last (album). It's not about being righteous or all-knowing, it's about letting love in even when you don't know what will happen when you do. It's about devoting your heart to someone or something, against all odds."
While love might be the album's central theme, it's Glaspy's musical versatility that grabs the spotlight. The California native is a former member of Fundies, a band that included Lake Street Dive's Rachael Price and Bridget Kearney (as well as fiddle player, Brittany Haas). Glaspy's released solo EPs in 2012 and 2013, her first album Emotions And Math in 2016, and in 2018 another EP, Born Yesterday.
Devotion developed out of Glaspy's increased fascination and dedication to technology and synths. "Killing What Keeps Us Alive" introduces that new sonic adventure. Synthesized vocals share the same space as Glaspy's sweet voice which begins with the lyric, "Like a rocket ship into the sun/My love knows no end for you."
"Young Love" is a simple and powerful love song that builds via straightforward lyrics. Glaspy adds warmth and passion to the electronic rhythm track of  "You've Got My Number." The album's irresistible pop gem is the single "Stay With Me," followed by a jolt of adrenaline in the frenzied and passionate "So Wrong It's Right." The torchy "Heartbreak" is a vocal tour de force and a bold contrast to the more stark, acoustic "You Amaze Me."
Devotion was recorded in Glaspy's adopted home of Brooklyn with Tyler Chester producing.
Glaspy showed off her impressive chops with Emotions and Math, but with her second album, her confidence and desire to explore fresh horizons with a tech-cognizant approach is clearly apparent. Glaspy veers in an unpredictable, refreshing direction, breaking new ground for herself. It was a bold gamble, but it paid off handsomely: Devotion is an exciting leap forward for this gifted songwriter.
Listen to an FUV Live show with Margaret Glaspy, recorded at Rockwood Music Hall in late February, this Monday, March 30 at 7 p.m. and also available on demand.