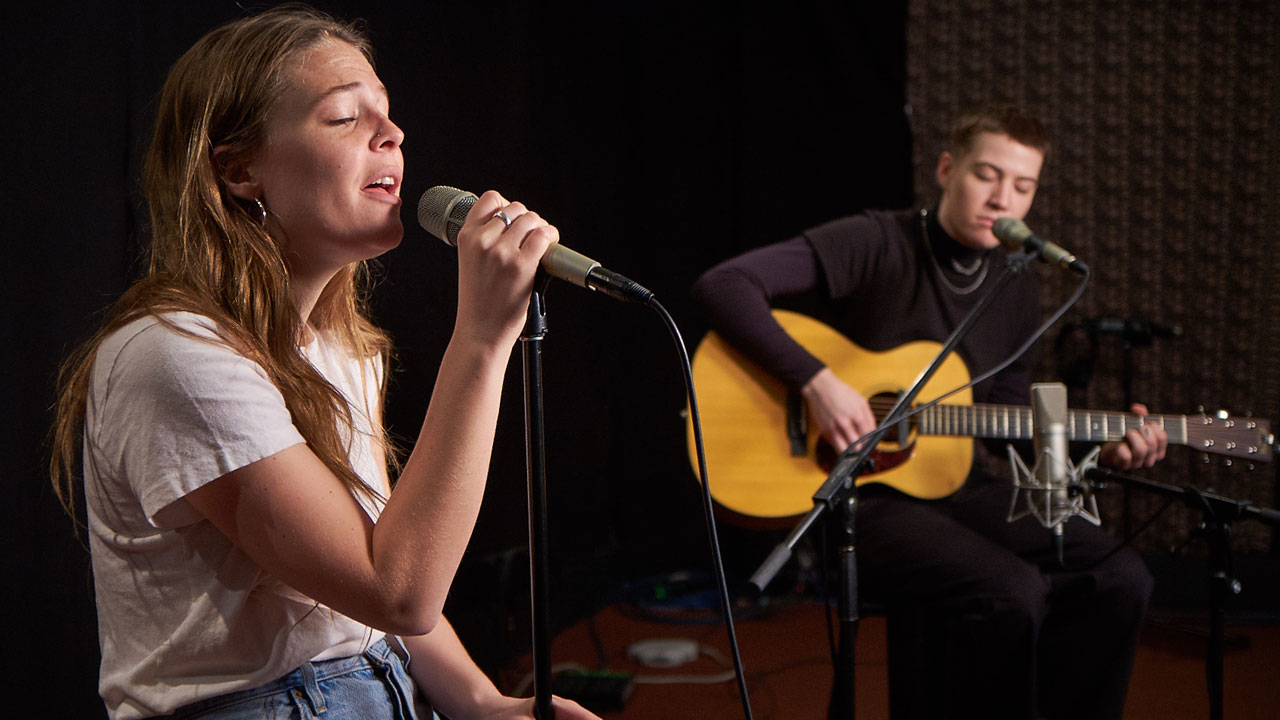 It's been almost three years since that fateful day when Maggie Rogers played her now-hit song "Alaska" for special guest Pharrell Williams in a class at NYU's Clive Davis Institute of Recorded Music. A video of the famous producer reacting to Rogers' song went viral and pushed her career into warp speed.
Since then, she signed to Capitol Records after a crazy, old-fashioned label bidding war, put out her EP Now That The Light Is Fading, toured the world, performed on "Saturday Night Live" and "Ellen," and opened for Mumford & Sons on their recent arena tour — all before releasing her first full-length album, Heard It in a Past Life.
While Rogers may appear to be an overnight success, it is clear that she has spent most of her life consciously preparing for this moment. She worked hard, studying and writing music from a young age. Of course, it has also been a whirlwind and it has given the young musician a lot to process — stepping into stardom while maintaining her creative integrity.
On Rogers' visit to Studio A, we talk about how this all unfolded, and how she found her strength, her agency, and joy in the process. We were also treated to special acoustic performances of songs from Heard It In A Past Life, which showcased her voice beautifully; her performance gave me a taste of the folk roots where Rogers came from as a singer and songwriter. There is no doubt, this is a voice that we will be hearing a lot of in the future.
[Recorded: 1/23/19; Engineer: Chris Russo; Producer: Sarah Wardrop]