Lykke Li Recruits Stellan Skarsgård for New Video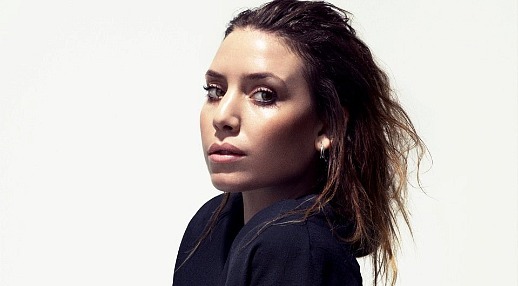 Lykke Li's nearly seven-minute video for "Sadness Is a Blessing," which lyrically inspired the title of her new album, Wounded Rhymes, features the singer as a daughter who drunkenly embarrasses her father, played by actor Stellan Skarsgård of Breaking The Waves and the upcomingThe Girl with the Dragon Tattoo.
Although it could be construed that Skarsgård's character could be a much-older lover, Li blogged today, April 28, about the video, and cleared up any ambiguity, writing, "Father, I know I broke your heart, it was never my intention, all I ever wanted was to dance."
The opus, which begins in silence with Lykke Li slinging back shots while a somber Skarsgård and an uncomfortable restaurant crowd looks on, was directed by Tarik Saleh. After getting properly soused, Lykke Li begins to dance around the formal dining establishment (apparently European since another woman resolutely smokes throughout) in a diaphanous white frock before Skarsgård delicately intervenes.
On Tuesday, Lykke Li also explained in her blog why she recently had to cancel a batch of European dates, detailing in a long, convoluted post how a "meltdown" in a Glaswegian Marks & Spencer led to a spinal injury which was found to be exacerbated by a hip problem and the flu. Her complete post can be found  here.
She kicks off her North American tour on May 15 in Washington D.C. and plays two sold-out dates at New York's Webster Hall on May 17-18.
[video:http://www.youtube.com/watch?v=Xu-b3u5jDiU&feature=player_embedded]