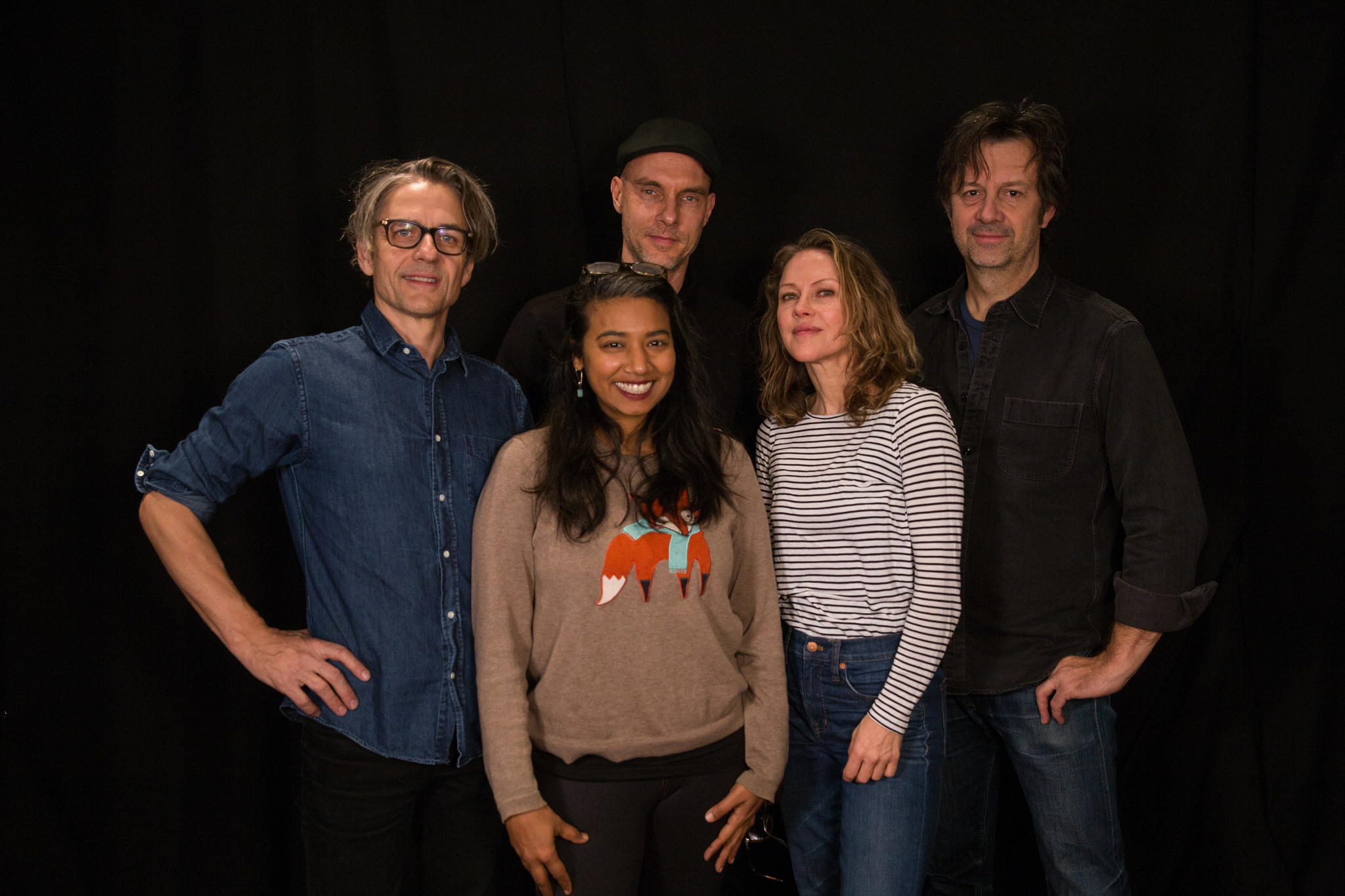 The beloved indie pop band Luna was formed in the early '90s by Dean Wareham after the breakup of Galaxie 500. Luna released an impressive catalog of music before disbanding in 2005 after their seventh album, Rendezvous.
Wareham continued making music with Luna bass player Britta Phillips whom he eventually married. They put out three albums under the name Dean & Britta. And they both put out solo records too. Phillips' solo debut, Luck Or Magic, was released in the spring of 2016.
Wareham, Phillips, and the rest of the Luna crew, Lee Wall and Sean Eden, got back together in 2012 for some Luna reunion shows and now the there are two new Luna records! One is an album of covers, called A Sentimental Education, and the other is an EP of instrumentals, A Place of Greater Safety.
Luna stopped by Studio A to play us a song from each of the new records and a classic from their past. I also spoke with Wareham, Phillips and Eden about their music during this episode of FUV Live.
[recorded: 11/20/17]