The Lone Bellow - FUV Live - 2014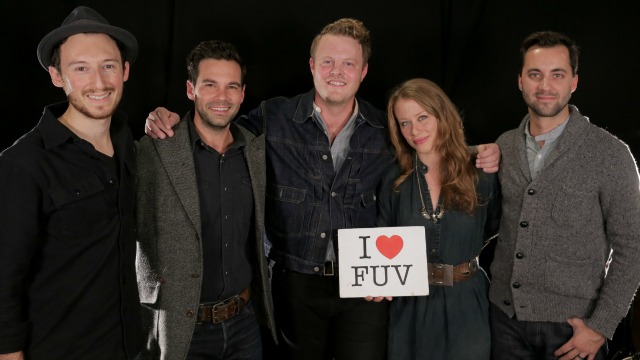 There was something very full-circle about our most recent visit from The Lone Bellow, when they came back to Studio A to give us live previews of their new songs. In fact, it was almost exactly two years to the day when the Brooklyn trio first stepped through the doors of WFUV to do their very first radio appearance. Needless to say, a lot has changed in these two years.
Relentless touring and hard work have paid off in a big way, and word has spread like wildfire of their tight harmonies and captivating live shows. One significant connection was made in particular during this time with Brooklyn neighbor Aaron Dessner (of The National), who ended up producing their forthcoming sophomore effort, Then Came The Morning.
See and hear their live performances and hear about the making of their stunning new album, and join us in conversation with Zach, Kanene, and Brian, as we reminisce, catch up, celebrate their success, and finally get to taste Kanene's baking!
[recorded: 10/20/14]
More from The Lone Bellow: