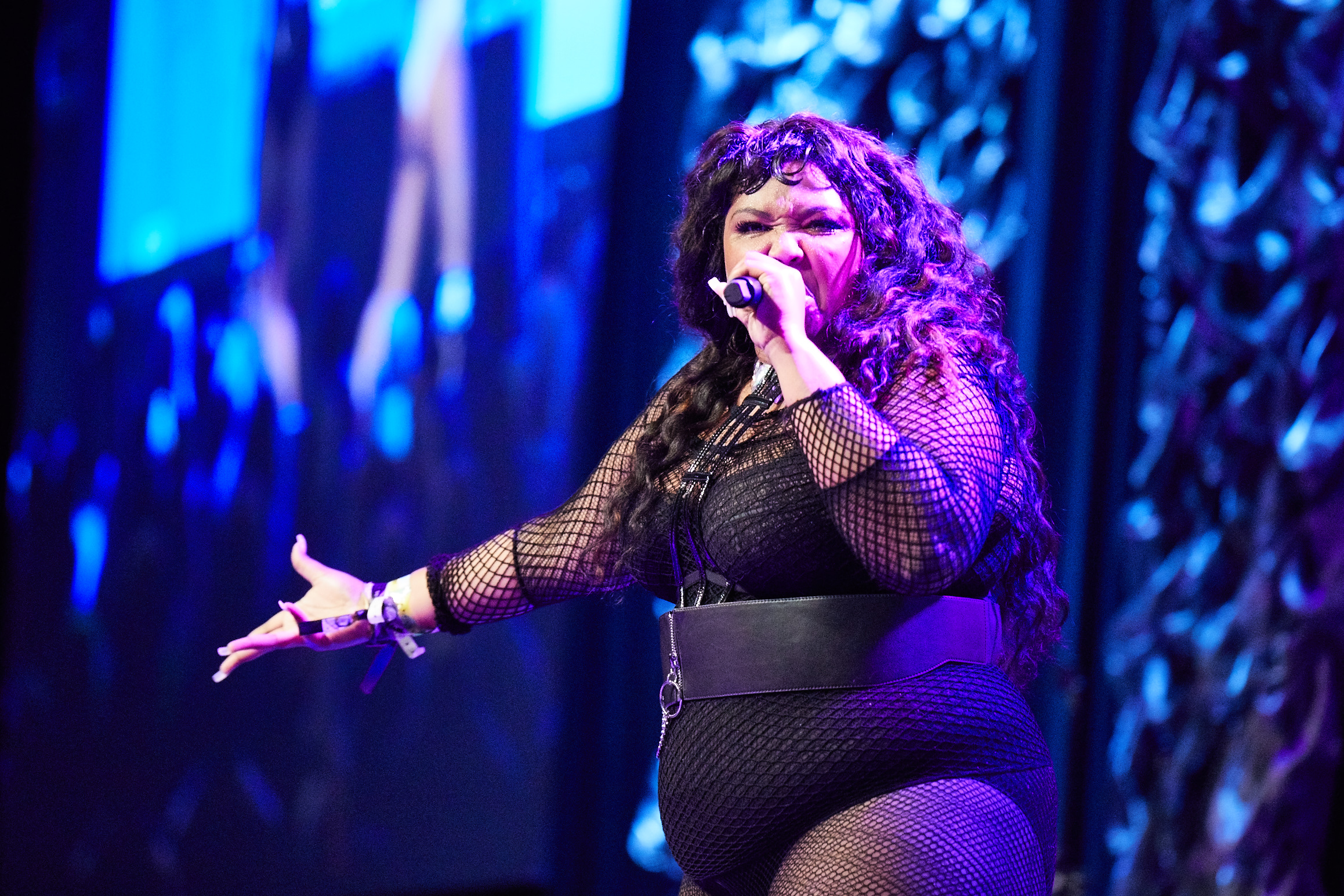 Get ready for a good time. Lizzo is going to make you move, smile, and likely laugh out loud before she's through with you.
I don't need a crown / To know that I'm a queen
("Scuse Me" from Coconut Oil)
She is also known as Melissa Jefferson from Houston and then Minneapolis, but it seems silly to chain her down to Earth like that. Infectious beats, stick-in-your-head phrases, and total joy just seem to burst forth from Lizzo; some of those phrases might make it hard to play her on the radio, but you'll remember them tomorrow, nevertheless.
Listen, if he don't love you anymore / then walk your fine ass out the door
("Good as Hell" from the Barbershop: The Next Cut soundtrack)
She's landing in the middle of SXSW to celebrate her major-label debut EP, Coconut Oil, out on Atlantic. She's got two full-length solo releases behind her (Lizzobangers in 2013, Big Grrrl Small World in 2015), as well as her work with the Chalice and several other indie hip-hop Minnesota groups. Lizzo was quick to develop a local following and some high-time fans: Time named her one of 14 music artists to watch in 2014, and she performed on "The Late Show with David Letterman" later that year.
Thanks to MTV and Comedy Central, you can see more of her as one of the hosts of the weekly live music and comedy series "Wonderland," chatting with guests and performing.
Lizzo's live performance at the 2017 SXSW Radio Day Stage —Yo, pass the hot sauce.
Setlist
Worship
Phone
Deep
Easy Easy
Scuse Me
Coconut Oil
Good As Hell