Little Green Cars at CMJ - Live Concert - 2012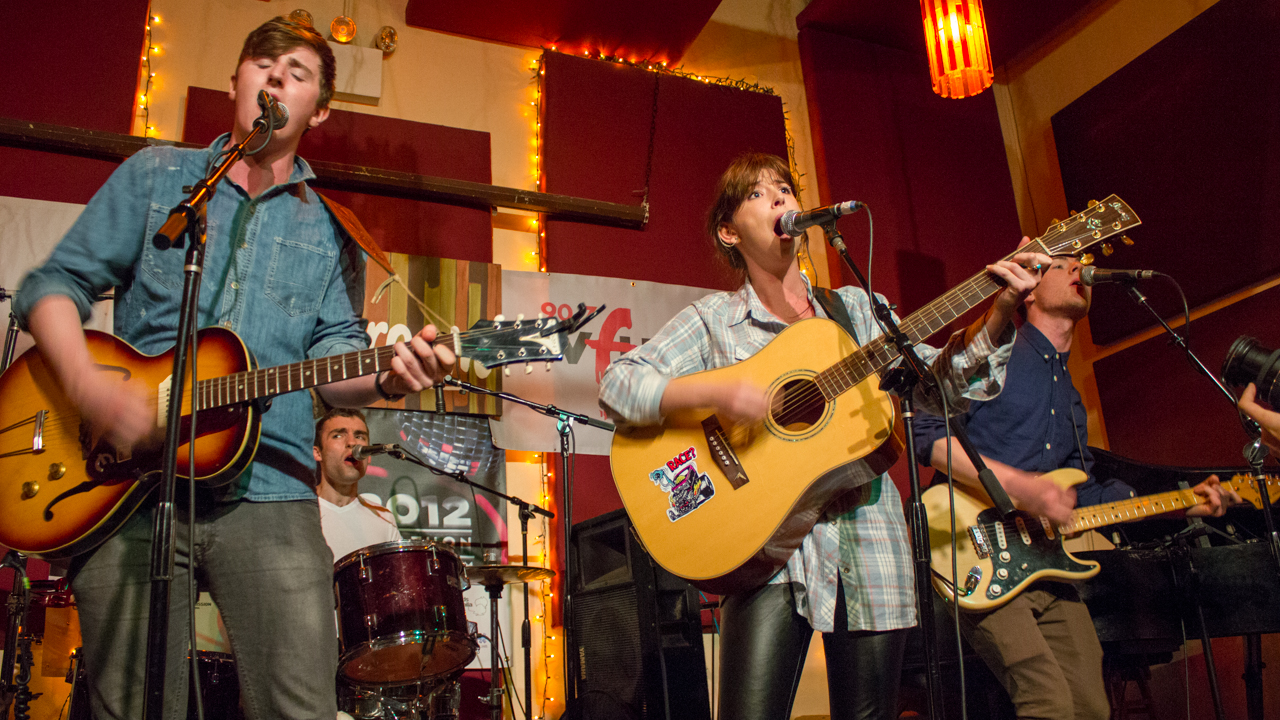 Little Green Cars, the young Dublin band that closed out the WFUV/TAS CMJ showcase on October 16 with a rousing set, just released their debut single, the anthemic stomp "The John Wayne," back in July. But thanks to rich, five-part Fleet Foxes-reminscent harmonies, catchy choruses and confident live sets that earned them enthusiastic grassroots support, Little Green Cars, its members all barely out of their teens, emerged as one of the most enthusiastically hyped bands of this year's CMJ Music Marathon.
They were duly anointed as one six "bands to watch" by the New York Times during CMJ week and the five friends seem destined for a swift ascent. Little Green Cars recorded their debut album, due out early next year, with producer Markus Dravs of Arcade Fire and Mumford & Sons fame. If Little Green Cars songs like the gospel-tinged "River Song" and the yearning "Harper Lee" are any indication, they'll be spending a lot more time Stateside in 2013.
Read more about Little Green Cars and see complete coverage of WFUV and The Alternate Side's 2012 CMJ Music Marathon showcase here, supported by TuneIn. Listen to the world.
[recorded: 10/16/12]