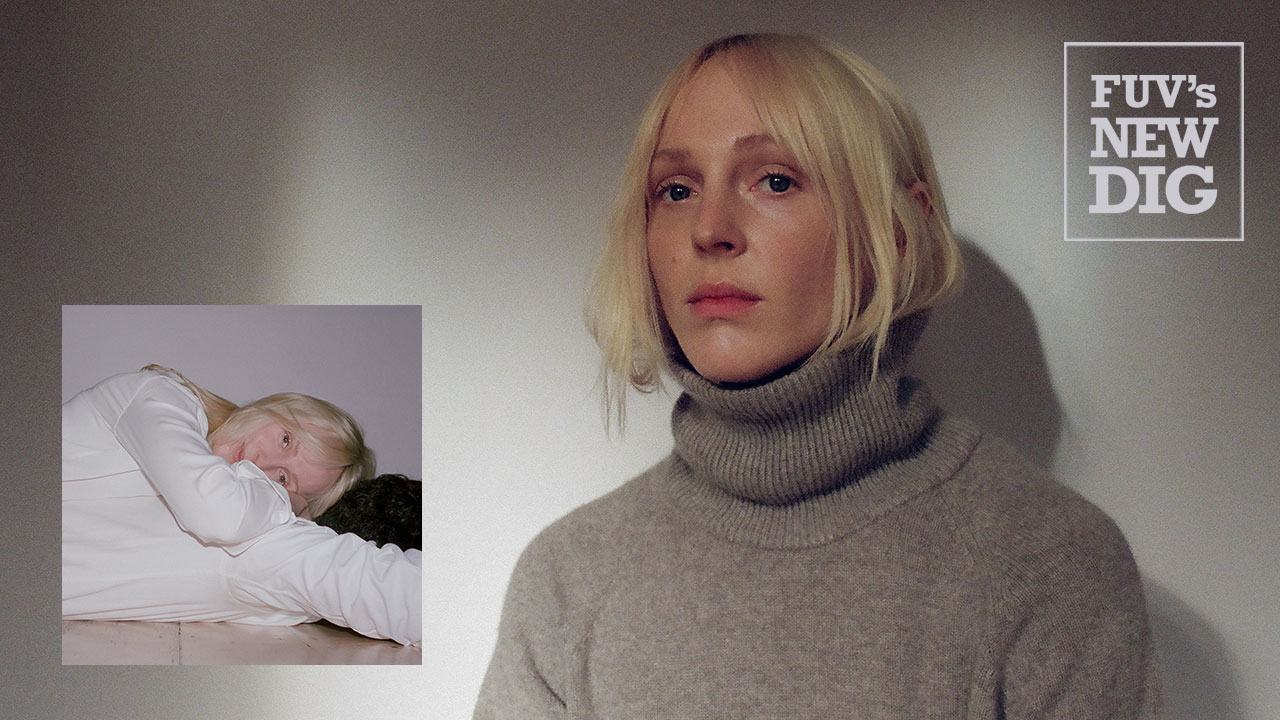 Laura Marling
Song For Our Daughter
Partisan/Chrysalis
What will be the takeaway of these pandemic days? How do we reckon with life as it once existed, but no longer does? In a thoughtful artist's statement tagged to Laura Marling's seventh album, Song For Our Daughter, which was pushed forward to an earlier April release date from August (sensing that her new songs might resonate even more powerfully just about now), she muses on her record's place in this anxious age. "I'd like for you, perhaps, to hear a strange story about the fragmentary, nonsensical experience of trauma and an enduring quest to understand what it is to be a woman in this society," she writes. "When I listen back to it now, it makes more sense to me then when I wrote it."
Songwriters aren't soothsayers, but Marling's fury over the misogynist "bulls**t" that a future daughter might encounter ("Song For Our Daughter"), the resignation of wandering landscapes of unbearable pain ("Fortune"), and considering love in a precarious age ("For You") forecasts the turbulence of change.
A brilliant guitarist, she has always nimbly flipped between electric and acoustic, but Song For Our Daughter is a decadent banquet of the latter, from the chugging grooves of "Strange Girl" to the cascading arpeggios of "Held Down." The fragile "Only The Strong" is propelled by Marling's airy fingerpicking and distantly recalls the limpid filigree of Simon and Garfunkel's "April Come She Will."
Only 30 years old, Marling, based again in London after some time in the States, has spent the last dozen years plumbing the quiet agonies, incautious risks, and voluptuous pleasures of what it means to be human. More specifically, she examines — with the concise detail of pointillism — what it means to be a young woman commandeering her own ship. Frustration with marginalization in all directions, whether in politics, radio playlists, or relationships, is a frequent bedfellow; Marling's crystalline voice is serene on the surface, but her smart and sardonic ripostes are dauntless.
Since the release and tour behind 2017's Semper Femina, an ecstatic and feminist deep dive into relationships and identity, Marling has thrown off some shackles of her own. She's changed her management, record label, and her own priorities, pursuing a master's degree in psychoanalysis. She formed LUMP with Tunng's Mike Lindsay, recorded with Radiohead's Ed O'Brien, and scored a play, Mary Stuart, with director and writer Robert Icke. For Song For Our Daughter, she returned to her friend Ethan Johns as co-producer.
There's a sporadically forgiving woman narrating Song For Our Daughter, one who prods at all angles of absolution, whether for a lover or herself. Although explained conceptually as a testament for an unborn child, Marling never opts for sentimentality. In "Alexandra," which Marling says is a kind of answer to Leonard Cohen's "Alexandra Leaving," she longs for the woman's side of the story, and just where Alexandra ended up: "You had to say/You feel too bad/You could not bear/Be understood/I had to try/A f**k to give/Why should I die/So you can live?" Friendships and romances are sometimes awkward waltzes of tension and release, as on "Only The Strong" ("And I won't write a woman/With a man on my mind/Hope that didn't sound too unkind") and "The End of the Affair" ("If you were mine/I'd let you live your life").
Marling has been offering guitar lessons over Instagram of late, wading through the choppy crests of pandemic uncertainty with a positive project. It's a diversion that's not only uplifting to her fans, but obviously enjoyable for Marling herself: a happy dialogue between this Grammy and thrice Mercury Prize-nominated musician, moonlighting as guitar instructor, and her quarantined students. Intimate conversations are now her forte. While she has parried with the ghosts of lovers past in her lyrics, especially on early albums like I Speak Because I Can and A Creature I Don't Know, on Song For My Daughter, her spirals of contemplation are more directed at burdens that women bear until they learn to release themselves from obligation, self-doubt, and guilt.
That pursuit of freedom and its aftermath is the lightning that electrifies Song For Our Daughter. While Marling's past albums have never been less than outstanding, this seventh album arrives at a time when the complexity of Marling's craft stands out in an unexpected way. Gifted with the time to listen to her songs and hear what she has to say—against the backdrop of silent cities and the anxious thoughts that ricochet in our brains—she plots and plans with us, dreaming of days when we can safely leave, love, and be liberated again.

On Tuesday, April 28 at noon EDT, Laura Marling will play a set from her London living room, available as an NPR Live Session.