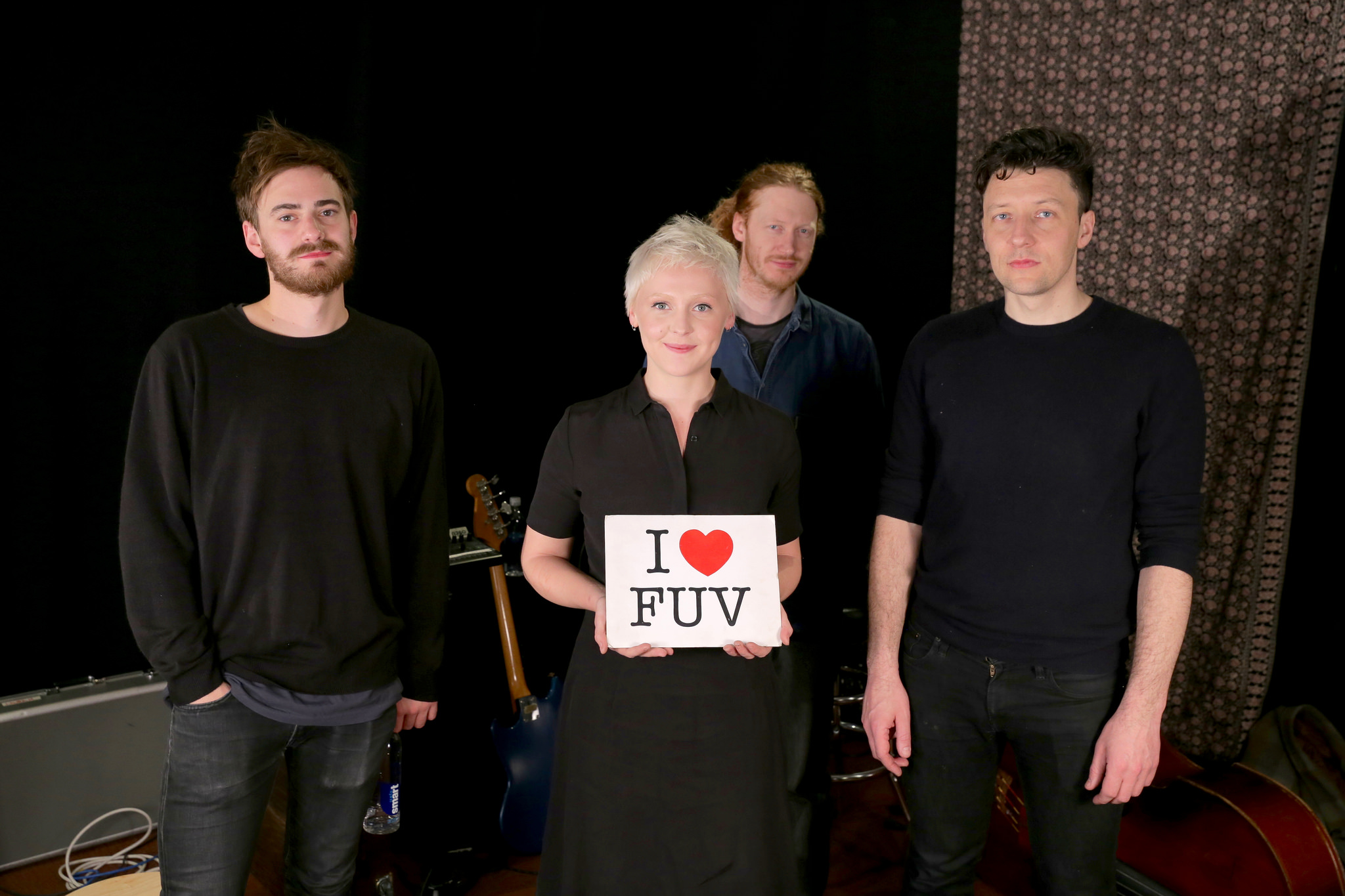 Over the last seven years, since Laura Marling released her 2008 debut album, Alas, I Cannot Swim, I've had the chance to interview her several times—and I've always wondered, with some astonishment, how someone so young could be so damn wise. Marling, now 25, is not only a savvy, sophisticated and preternaturally gifted songwriter, but also an adroit and expressive guitarist. Her words—especially when aimed at former lovers—can wound like shrapnel, but it's her astute and compassionate examination of the human spirit, and her own whims and foibles, that is so beguiling. Her fifth album, Short Movie, reveals a new, unburdened Laura, shedding some of her earlier shyness (I've never seen her so open and relaxed in conversation) and more happy and confident with her decisions as a musician and a woman.
In some ways, the cinematic Short Movie reflects her own Roman Holiday, but set in sunny Los Angeles. Like Audrey Hepburn's runaway princess in that classic film, Marling—dubbed by the press as folk-rock royalty—began feeling more like a brand than a human being.  Her subsequent spiritual hiatus, her use of an electric guitar (which she describes as having a masculine weightiness) and even the decision to not work with longtime producer and friend Ethan Johns, choosing to co-produce the album herself with drummer Matt Ingram, all gave Marling a fresh way to rediscover her music and herself.
In this FUV Live session, Marling discusses her American walkabout, the fine line between autobiography and fiction, and her own artistic renewal. She not only plays two tracks from the new album, but also a still-unreleased song (and live favorite), "David," which will be included in the expanded edition of Short Movie.
[recorded: 3/24/15]
More From Laura Marling:
Laura Marling—Holiday Cheer For FUV—2014
Laura Marling—FUV Live From St. Ann's Church—2013
Laura Marling–Words and Music—2011
Laura Marling—Words and Music—2010
Laura Marling and Johnny Flynn—Words and Music—2008
Flickr Gallery