The Last Dinner Party: Q&A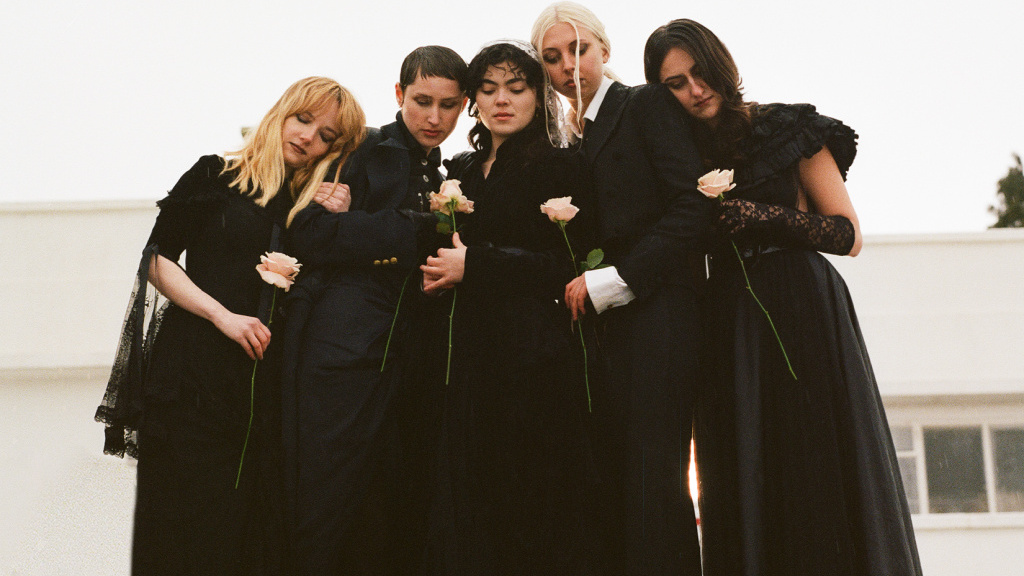 When I was in London in July, I met up with three of the five members of The Last Dinner Party—singer Abigail Morris, lead guitarist Emily Roberts and bassist Georgia Davies— just days before their second appearance at BST Hyde Park, opening for Lana Del Rey. (The balance of the band, keyboardist Aurora Nishevci and guitarist Lizzie Mayland, were off doing other things that day.)
Although The Last Dinner Party has only released two singles, a gleefully profane debut, "Nothing Matters," and the more recent "Sinner," they're one of the buzziest emerging bands in the Britain (and the States); a lethal live combo of canny rock and pop chops, a witty flair for the dramatic, and irresistibly catchy songs that zigzag like honeybees between flowers, unwilling to rest in one genre.
Abigail, Emily and Georgia spoke about their rise over the past three years, recording their debut album with producer James Ford (Blur, Arctic Monkeys), their once-traumatic, now-fortuitous change to the band's moniker earlier this year, and their determination to hear Mick Jagger utter their name one of these days.
And due to a technical issue with a brand new field recorder on its maiden voyage (yes, I recorded myself off mic), I did have rerecord my questions so you could hear them—but it all came out in the wash in the end.
Listen in the player above.