Lake Street Dive - FUV Live at Clearwater - 2014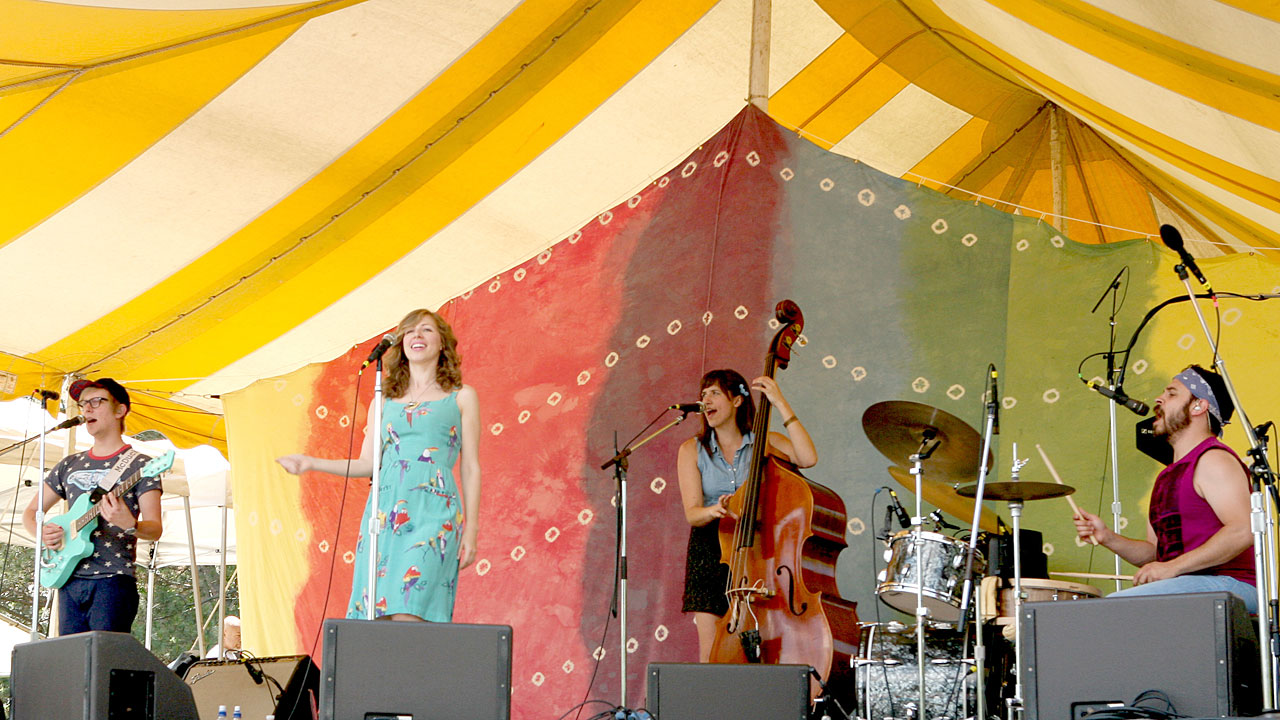 There is nothing quite as exciting for music fans than watching a band you love get the attention and recognition they deserve. Hard work and undeniable talent has finally paid off for Lake Street Dive, nearly a decade after joining forces at the New England Conservatory. Their jaw-dropping performances and genre-spanning, outstanding new album, Bad Self Portraits, has landed them on many major festival stages this summer, and they fit right in at Clearwater. Killer vocals, harmonies, and a tight band make instant fans of newcomers, and growing numbers of die-hards. 2014 is the year for Lake Street Dive, and we feel pretty certain, it's only the first of many big years to come.
The band was also kind enough to join us (and our cameras) down at the edge of the Hudson for an exclusive performance of Hall & Oates' "Rich Girl" -- see video below.
Funding for WFUV's ongoing coverage of live concerts and festivals comes from The Agnes Varis Trust, supporting affordable access to the arts, education and healthcare.



More from the FUV Vault:
• Lake Street Dive Live Concert - Rockwood Music Hall, 2014
• Lake Street Dive Live Concert - Holiday Cheer for FUV, 2012
• Lake Street Dive Mini-Interview Video - Holiday Cheer for FUV, 2012