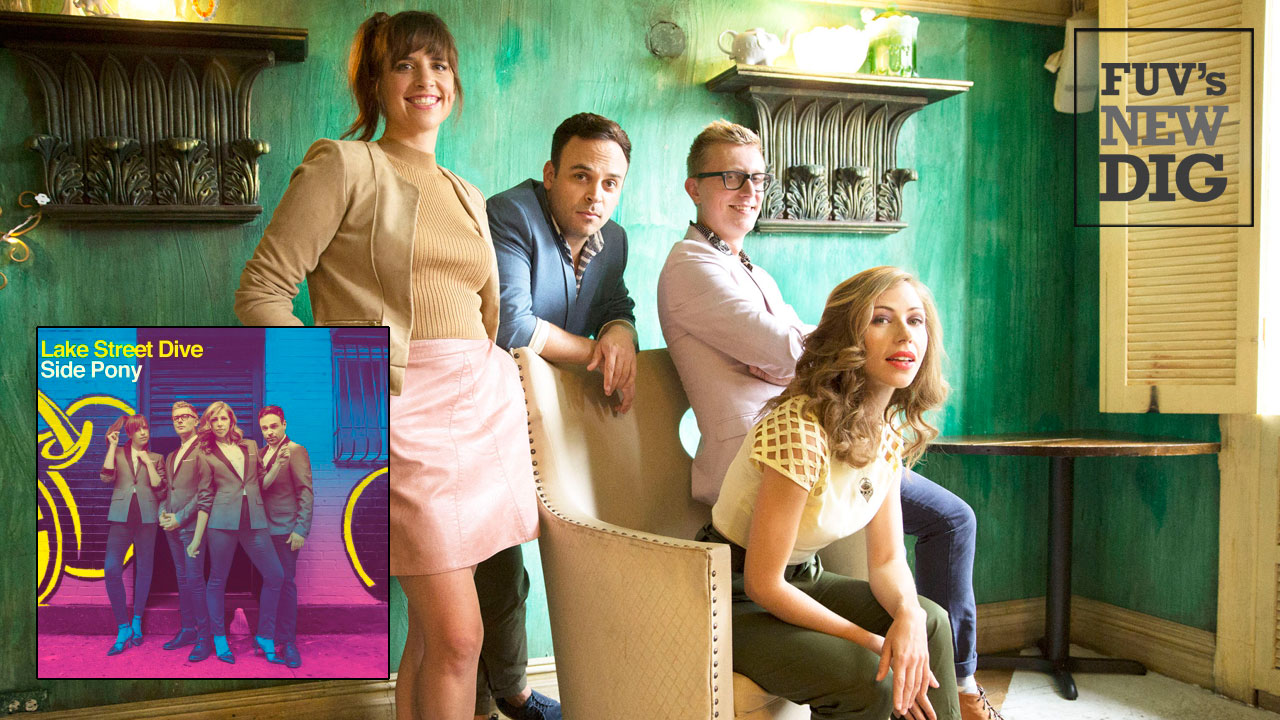 Side Pony
Lake Street Dive
Nonesuch Records
WFUV favorites Lake Street Dive are back and this time they are flaunting an album called Side Pony. Newly signed to Nonesuch Records, it's is the fifth album from the quartet and it marks their major label debut.
On the surface, Side Pony is a reference to a ponytail distinctively worn on one side of the head, as opposed to the back of the head. But Side Pony could also allude to an alternate or individually unique way of doing something—a symbol of being oneself. It's this unrestricted approach that reflects Lake Street Dive's attitude toward their music.
The quartet of vocalist Rachael Price, bassist and keyboardist Bridget Kearney, multi-instrumentalist Mike "McDuck" Olson and drummer Michael Calabrese turned to Nashville-based, Grammy-nominated producer Dave Cobb to oversee Side Pony. Cobb has established himself through his work with Jason Isbell, Houndmouth, Chris Stapleton and many others.
Side Pony is Lake Street Dive's most accomplished studio recording and the band's trademark mix of classic soul, Beatlesque pop, jazzy melodies and vintage country is on full display here.  The quartet's instrumental chops and overall musicality reach new heights, from the jazz-inflected soul of Bridget Kearney's "Call Off Your Dogs" and Mike Olson's punchy "Godawful Things," to the bluesy rock of Michael Calabrese's "Close To Me" and "I Don't Care About You."
Kearney's appealing ballad "So Long" and her soulful "How Good It Feels" are perfect vehicles for the strengths and subtleties of Price's wonderfully rich voice. Price also shines on her own composition, "Mistakes," embellished by Olson's trumpet. The band's playfulness is evident on the album's title track, written by Olson, and the '70s funk of "Can't Stop," a song composed by the whole band.
Side Pony is the logical next step in the growth, maturation and progression of Lake Street Dive. It also provides a fitting description of what the band does best: they "rock a side pony."