Kyrie Irving allowed back at Barclays ... as a fan?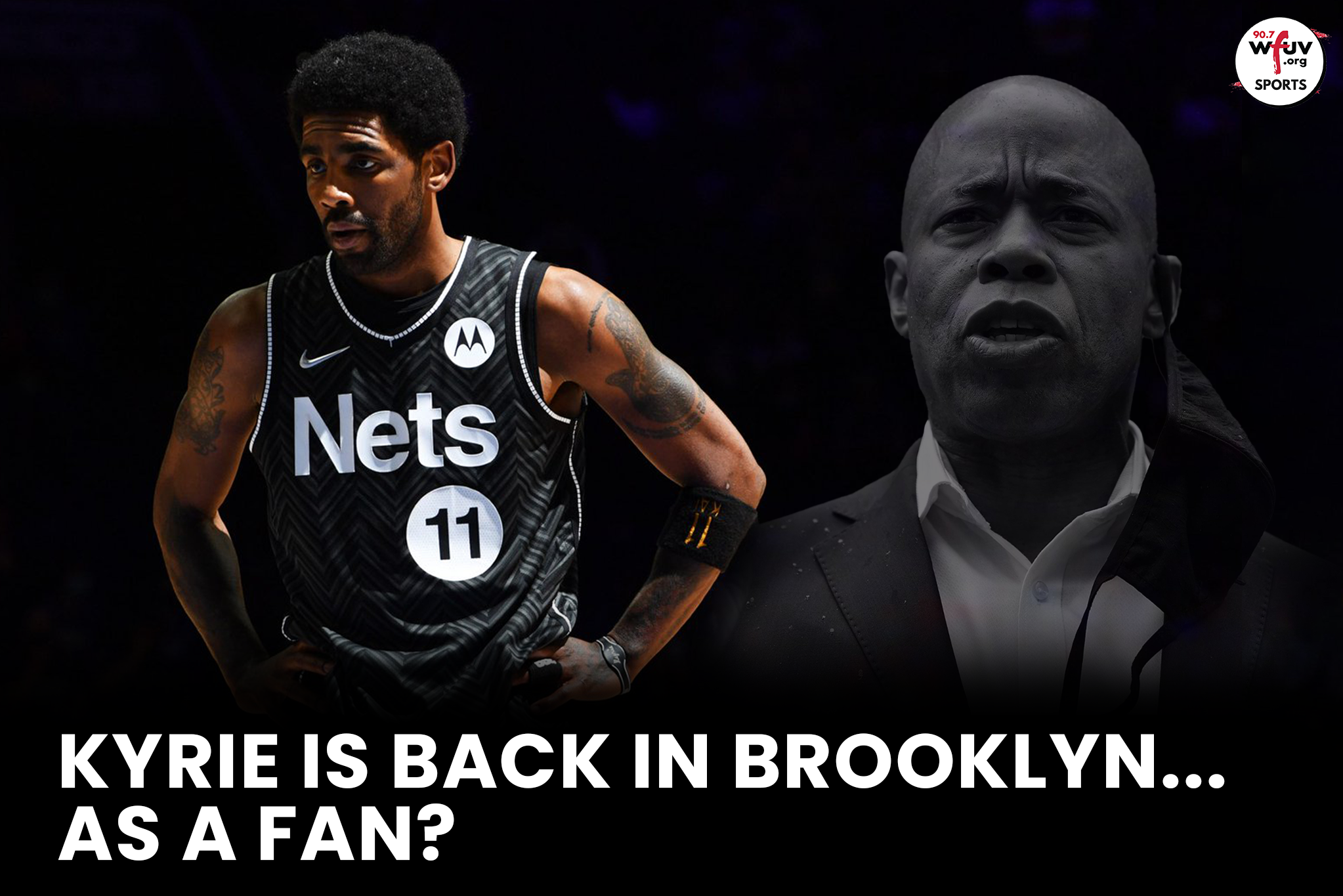 As COVID-19 cases continue to decline in New York City, mayor Eric Adams is believed to repeal the Key2NYC vaccine mandate on March 7. While many speculated this move would allow Kyrie Irving, who has played in just 15 games this season and none at the Barclays Center due to the mandate, to join the team on a full time basis. Nets reporter Jack Roche explains why this, however, will not be the case.
For Nets' coverage all season long, follow Jack on Twitter for live in-game updates and keep up with all of WFUV Sports' social channels for conversation, reports and more.