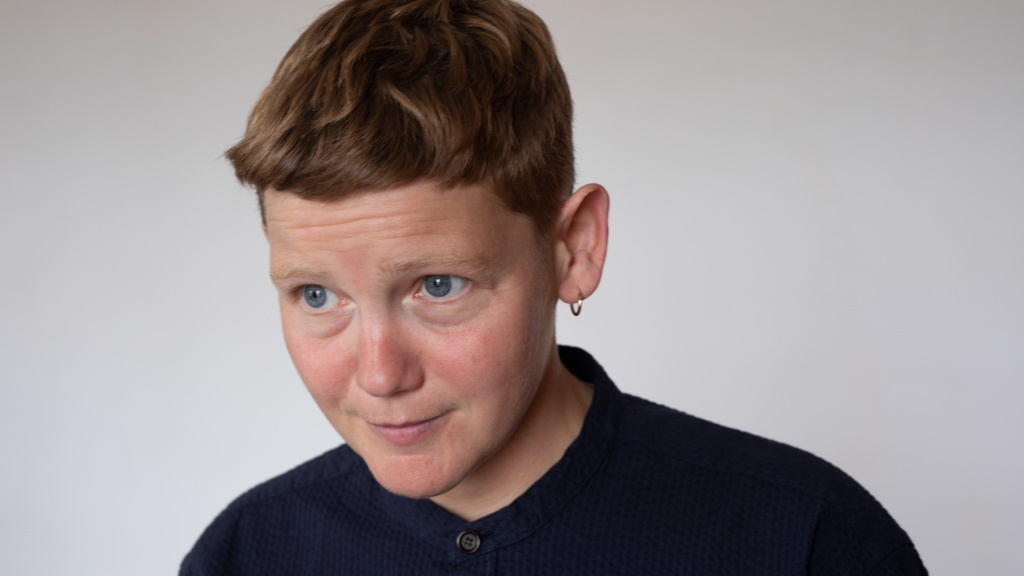 Acclaimed songwriter, rapper, poet and playwright Kae Tempest's fourth album, The Line Is a Curve, is their most emotionally resonant and compelling release to date. It's a stirring accomplishment for this lyrically adroit artist who has  been nominated for the prestigious Mercury Prize twice: in 2014 for Everybody Down and again in 2017 for Let Them Eat Chaos. A decade ago, they also won the Ted Hughes Award for poetry for "Brand New Ancients" and last year, Kae debuted Paradise, their adaptation of Sophocles's Philoctetes, at London's National Theatre. The Line Is a Curve landed in the Top 10 of the UK album charts upon its release in April, a first for Tempest.
While Kae's coming out as non-binary in 2020 is reflected in some degree on this new collection of songs, they explained in our conversation that The Line is a Curve more accurately represents their own mental health challenges. May is Mental Health Awareness Month, and Kae's revealing journey resonates with anyone who has struggled with anxiety and depression.
Kae also spoke about their collaborations with longtime producer and friend Dan Carey and some of the musicians on this wistful and wonderful album, including Lianne La Havas and Grian Chatten of Fontaines D.C.  
Listen to my conversation with Kae in the player above, which also includes two live performances of "More Pressure" and "No Prizes," recorded during Kae's March shows in New York and accompanied by keyboardist Hinako Omori.
[Interview recorded on 3/23/22. "More Pressure" recorded at DUMBO House in Brooklyn and "No Prizes" at Music Hall of Williamsburg by Frank Wright in March 2022. Front of house engineer: Maxine Gilmore, live songs produced by Lex Smith. FUV Live session produced by Sarah Wardrop.]