Josh Ritter: The Sheen Center 2021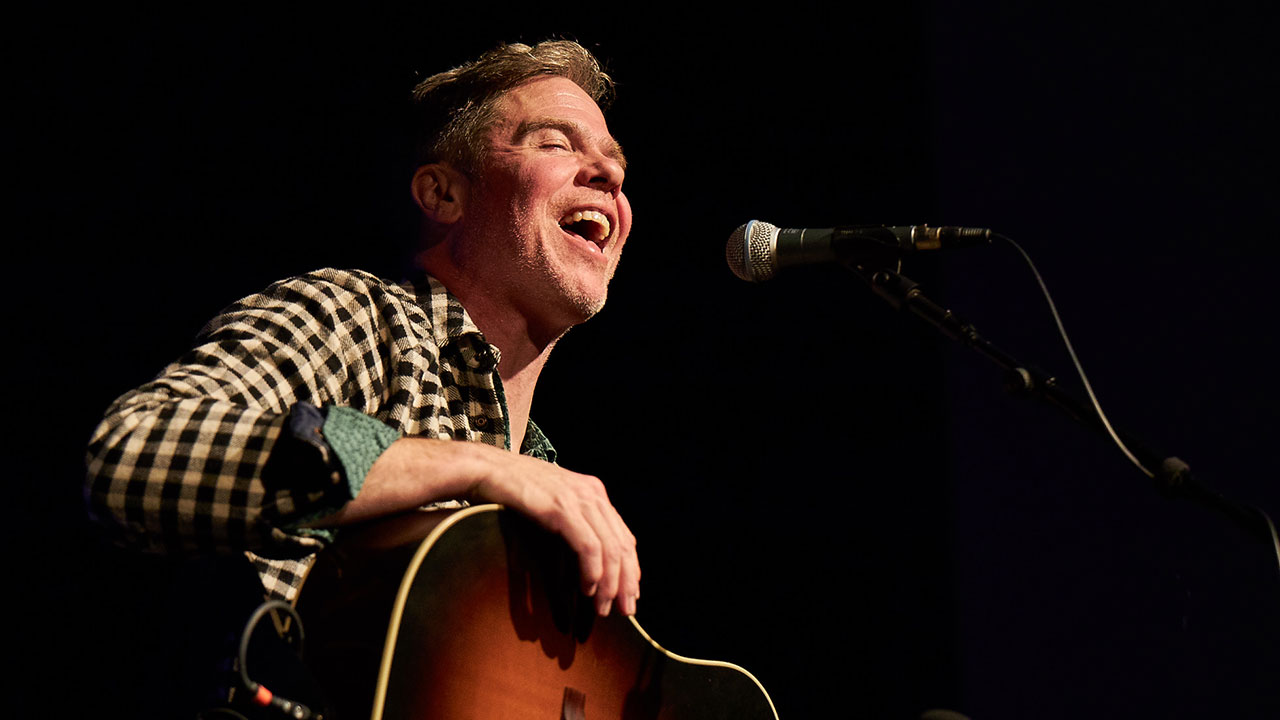 Josh Ritter is a mighty talented singer, songwriter, and guitarist, and since he's such a wordsmith, it's not a shock to learn he's also a formidable author. The occasion of this FUV Live show — our third post-lockdown Marquee Member event with a live audience — was the release of Ritter's second novel, The Great Glorious Goddamn of It All. He describes it as something of a tall tale, and judging from the couple of passages that he shared with us during the show, he's created some very memorable characters to populate this immediately engaging, entertaining piece of work.
Despite the enormity of achievement that publishing a novel represents, the main reason we gathered at The Sheen Center was to hear our longtime friend sing some songs in his spirited, inimitable way. Josh made it clear how excited he was to be playing before a live audience and he delivered a thoughtfully curated setlist that impressively touched upon different eras of his career, while creating a through line for the performance. It was a great night. Enjoy it!
Setlist:
Losing Battles
Best for the Best
Henrietta, Indiana
reading from The Great Glorious Goddamn of It All
Stars in the Crown
The Appleblossom Rag
Folk Bloodbath
reading from The Great Glorious Goddamn of It All
Some Somewhere
Deputy Blues
Thunderbolt's Goodnight
Change of Time
The Curse
[Recorded: 11/15/21; Engineers: Hear No Evil and Jim O'Hara; Producer: Sarah Wardrop]