Joan Osborne: Five Essential Motown Songs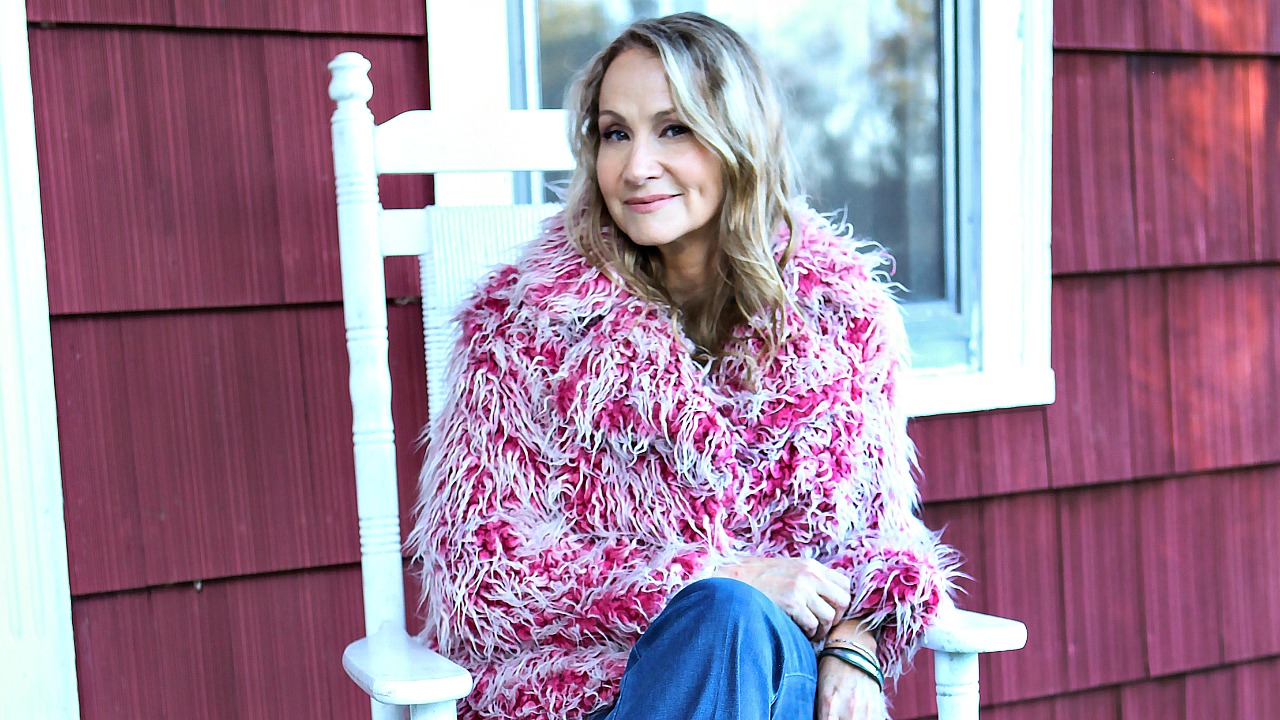 Joan Osborne has a long string of solo albums, a side project with Trigger Hippy, and a forthcoming album that's entirely focused on the songs of Bob Dylan, but the adventurous singer and songwriter has a special place in her heart for the music of Motown. [Update: Songs of Bob Dylan was released on September 1, 2017.]
Back in 2002, Osborne was part of the critically-acclaimed documentary and concert "Standing in the Shadows of Motown," belting out classics like "What Becomes of the Broken Hearted" and "Heatwave" with surviving members of Motown's hit-making house band, the Funk Brothers. She even toured with the Funk Brothers following the release of the DVD of the film in 2003 and 2004.
Osborne is a longtime friend of FUV (she headlined our High Line Bash in 2016) and when the chance arrived to ask an artist to write about "Five Essential Motown Songs" for FUV Essentials, we knew the woman for the job:
Joan Osborne's Five Essential Motown Songs:
It's completely impossible to do justice to the phenomenon of Motown by choosing a paltry five songs. There have been few if any comparable moments in American life where artistry, business acumen, political consciousness, and sheer joy met in a way that exploded across our culture, knocking down racial barriers in its path and uniting Americans body and soul. I hope and pray that there is another Motown juggernaut waiting in the wings to help us in this fraught time in our country's history. — Joan Osborne, February 2017
Stevie Wonder, "Fingertips," Recorded Live: The 12 Year Old Genius (1963)
Stevie Wonder's live hit, recorded when he was 12, is pure bliss. The screams of the crowd, the spontaneity and power of the band, and the force of Wonder's budding genius combine to demonstrate exactly what all the fuss was about. An amazing beginning to a monumental career.
Martha and the Vandellas, "Dancing in the Street," Dance Party (1965)
I had the honor of touring Australia and New Zealand with an actual Motown revue about 10 years ago, and one of the highlights for me was witnessing Martha Reeves' caustic humor backstage. She started out throwing shade on me for having covered "Heat Wave" in the film "Standing in the Shadows of Motown," but after I told her that no one could touch her version she found other targets. "Dancing in the Streets" is another song that plenty of artists have tried to take on (Bowie/Jagger, anyone?), but Martha and the Vandellas' version is by far the best. Take it at face value as a party anthem, or as a metaphor for street protests, but give proper respect to Queen Martha.
Marvin Gaye, "Trouble Man," Trouble Man (1972)
"What's Goin' On," the title track from Marvin Gaye's seminal album, makes about every critic's list of top Motown songs, and for good reason as it was a pinnacle of Gaye's artistry. Personally, I prefer "Trouble Man." I think Gaye's vocal performance has a raw passion that's missing in the more popular song and the dark, mysterious beauty of the arrangement always mesmerized me.
The Four Tops, "Reach Out, I'll Be There," Reach Out (1967)
You can't talk about Motown without talking about the male groups: the Contours, the Spinners, the Miracles, the Temptations. They blended gospel and doo-wop traditions into something new, and made some of the most emotionally powerful music that Motown ever released. As lead singer of the Four Tops, Levi Stubbs brought an unmatched intensity and depth to his many great performances: he was like a more sophisticated Otis Redding. "Reach Out" is my favorite but don't stop there: for a singing master class just listen to all the Four Tops records you can find.
Diana Ross and the Supremes, "Ain't No Mountain High Enough," Diana Ross & the Supremes Join the Temptations (1968)
One of the greatest Motown songs, and some say greatest pop songs of all time, written by husband and wife team Nick Ashford and Valerie Simpson. There is of course the incredible Marvin Gaye/Tammi Terrell version, but I have to go with the Supremes' cover. Diana Ross gives a transcendent performance that plays to her strengths as a communicator and mega-watt star. The Supremes, with their poise and glamour, were the point of the musical javelin that pierced mainstream America's heart, opened up the doors for the onslaught of soul and R&B talent that followed, and made a fortune for black entrepreneur Berry Gordy, Jr. The Supremes are still the most successful vocal group of all time.
Bonus: The Jackson 5, "I Want You Back," Diana Ross Presents the Jackson 5 (1969)
Sitting in the back of the tour bus with the Funk Brothers, I listened, wide-eyed, as they swapped stories and dished dirt about all the greats they had worked with. When I asked them to pick who their favorite artist was, most of them declined, but drummer Uriel Jones didn't hesitate. "Michael Jackson was the most talented artist Motown ever produced," he said. "No disrespect to Stevie or Marvin, but Michael was beyond them." One by one, all heads nodded in agreement. It was the Jackson 5's first release and their first number 1 hit, recorded when Michael was 11 years old.
- Joan Osborne
Febuary 2017