Jesse Malin: The Sheen Center 2021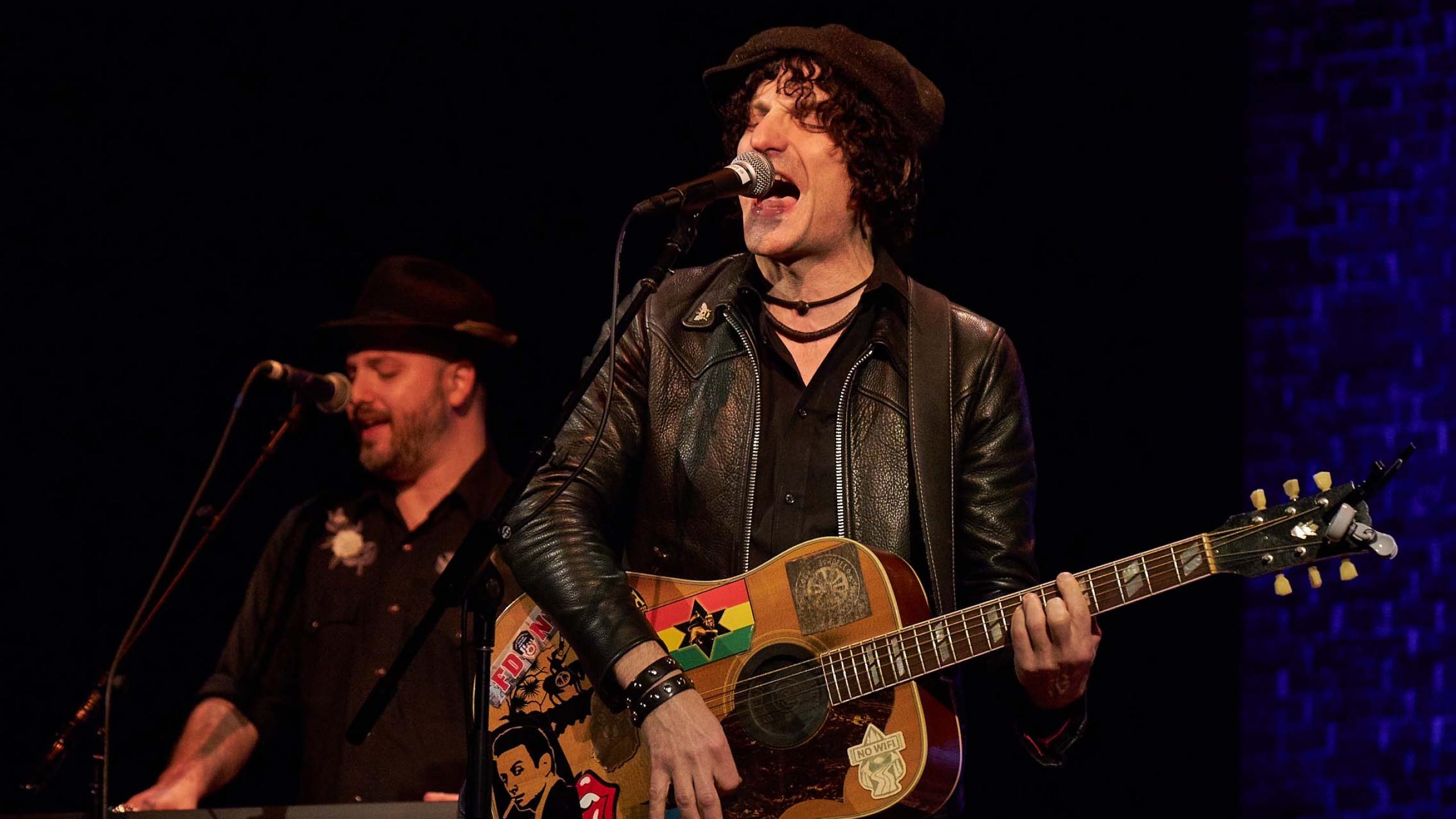 As his rap introducing a Pogues cover demonstrated, beyond being a corker of a live performer, Jesse Malin is a raconteur of the highest magnitude. His between-song yarns are so entertaining that he'd be worth seeing even if he didn't play any tunes! Fortunately, he played a bunch for us in this FUV Live show from The Sheen Center in late October. (Jennifer O'Connor co-headlined with an  FUV Live set that evening too).
Malin included the opener, "Revelations," from his 2010 album Love It To Life (which he recorded with the band dubbed The St. Marks Social), and "Turn Up The Mains" from 2015's New York Before the War. The focus of the set, however, was his new album, Sad and Beautiful World.
Malin's first double album of his career suggests that he is at an especially prolific moment, but hearing the new songs made it clear that the man is in an enviable songwriting groove. This set — in a duo format supported by Derek Cruz on guitar and keys — adds to the handful of performances that Jesse has done for WFUV in our studios and around the city.
Setlist:
Revelations
The Year That I Was Born
Before You Go
If I Should Fall From Grace with God
Room 13
Turn Up the Mains
State of the Art
Meet Me at the End of the World Again
[Recorded: 10/21/21; Engineers: Jim O'Hara and Hear No Evil; Producer: Sarah Wardrop]