Jeff Tweedy: Solid Sound 2017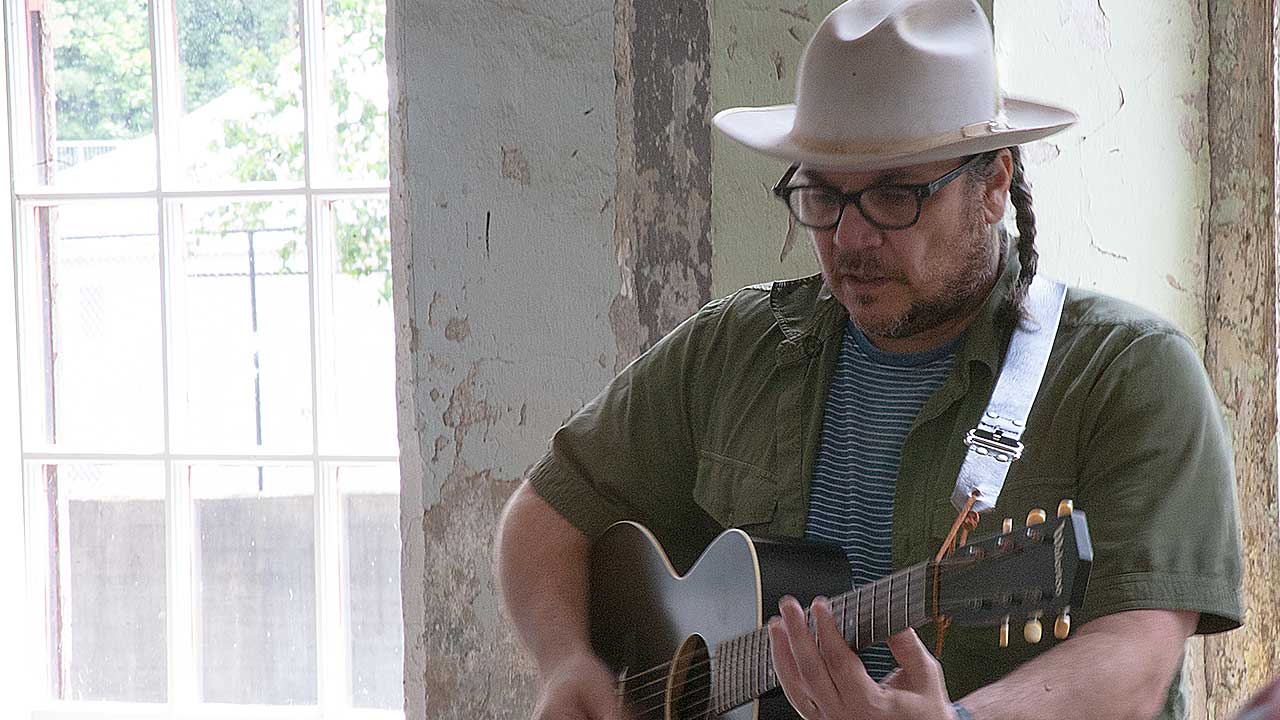 MASS MoCA, home of Wilco's biannual Solid Sound festival, is huge. Enormous. Square feet in numbers too big to mean anything. And when the band takes the big stage on Friday and Saturday nights here, they fill every bit of it with noisy, beautiful sound.

But before all that starts, on Friday afternoon, deep in the furthest corner of Building 6, it's empty and quiet, but for Jeff Tweedy with an acoustic guitar. It's the perfect metaphor for his latest project, the Together at Last album -- solo, acoustic versions chosen from the Wilco, Golden Smog and Loose Fur catalogs.

Jeff tells WFUV's Rita Houston that he's worked out these versions over years, playing solo shows and smaller charity events. They shed a sideways light on songs that might formerly have been appreciated in their full-band states for their bombast, or for sonic experimentation.

Take a good listen below to "Laminated Cat," done Together at Last-style, from FUV's back corner of Solid Sound.