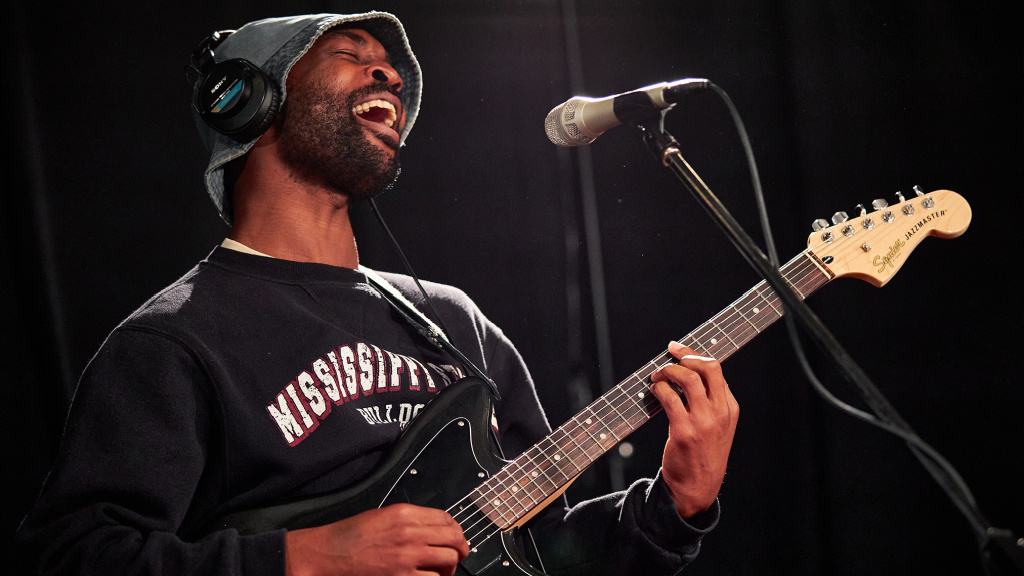 Jalen Ngonda was born and raised in Maryland, just outside of Washington D.C., but in 2014 he headed to Liverpool to study at the Institute of the Performing Arts, which was co-founded by Paul McCartney and the Brit School's Mark Featherstone-Witt.
Ngonda found a music community in Liverpool and stayed in Britain; he is now based in London. However, the songs on his debut album, Come Around and Love Me, resonate with the spirit of classic Detroit's Motown, Memphis's Stax Records, and Philly soul. Listening to Ngonda's 11-song collection for the first time is startling in the best possible way: If you didn't know better, you'd believe that this was a lost gem of the era and Jalen was a contemporary of Curtis Mayfield, Marvin Gaye, and the Temptations' David Ruffin.
Come Around and Love Me, recorded in Brooklyn, was released by Daptone Records, known for their studious attention to that bridge between the past and present. Jalen is a phenomenal vocalist, with the sweetest of sweet falsettos. He sold out his very first headlining tour in the UK and earlier this year, toured with Thee Sacred Souls.
For this FUV Live session, Ngonda, on guitar, was joined by album producers and bandmates Mike Buckley (keys) and Vincent Chiarito (bass) as well as drummer Carlos Sanchez. They performed three songs from Jalen's auspicious debut album: the title track, "That's All I Wanted From You," and "Just Like You Used To." Although sometimes reticent to delve too deeply into the nuts and bolts of making of this album, his ardor for his soul and R&B forebears is evident as is his love of other songwriters, from Brian Wilson to Burt Bacharach and Hal David.
[Recorded: 9/13/23; Engineered by Jim O'Hara and Erin Merriman; produced by Meghan Offtermatt]