Ibibio Sound Machine: 2023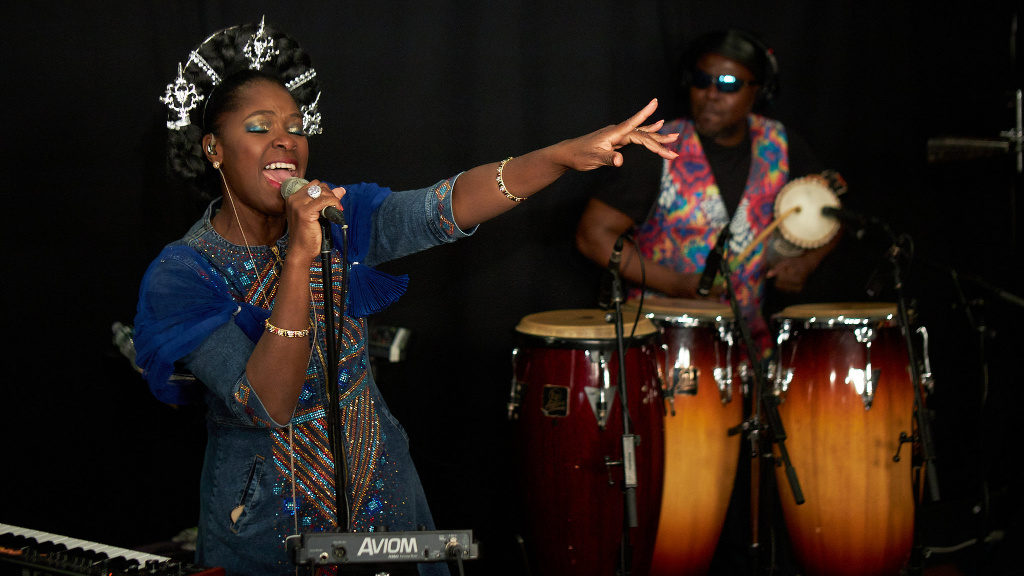 One of the most uplifting and exhilarating collectives to come out of London over the last decade is Ibibio Sound Machine. The octet released their self-titled debut album in 2014 and in 2022, their acclaimed fourth album, Electricity, came out, produced by Hot Chip. That fortuitous collaboration was born out of a festival friendship — and mutual admiration.
Ibibio Sound Machine was co-founded by British-born, Nigerian-raised Londoner Eno Williams and Australian-born, London-based saxophonist and keyboard player Max Grunhard. In this FUV Live session — the first time the band has come to Studio A — I chatted with Eno, Max, and legendary Ghanaian guitarist Kari Bannerman about group's unique imprint in Britain, the lyrical richness of the Ibibio language, and just what the lads of Hot Chip brought to their process.
They also performed a set of three songs, including "Protection from Evil," the riveting mantra that kicks off Electricity.
See more photos from their session via FUV's Flickr.
[Recorded: 10/19/22; Engineered by Jim O'Hara and produced by José Ozoria]