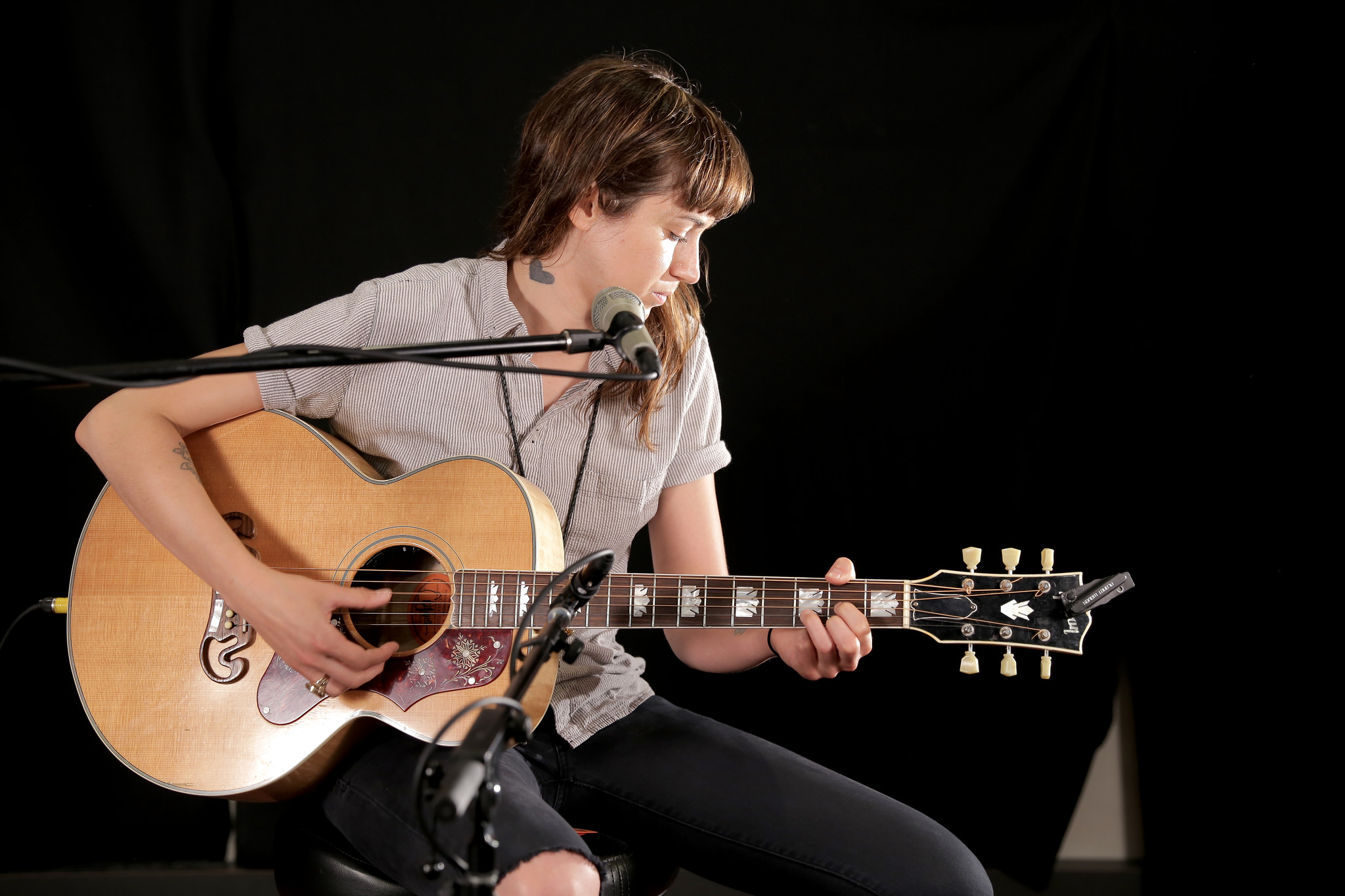 Lucid dreaming and a love of bridges are just a couple of the topics we touch on in our recent Studio A visit with LA-based artist, Holly Miranda.
After releasing and touring behind 2010's dreamy The Magician's Private Library, Holly Miranda found herself contemplating quitting the music business altogether. Intense writer's block and exhaustion had taken hold, and she decided to take a break—even a permanent one, if necessary—until she could find the fun and joy in writing again.
Always one to have a "rich dream life," Miranda woke one day, after dreaming of Joshua Tree, and decided to rent the first place she could find, pack up her gear, and see what would happen. The result is her new, self-titled album: a beautiful, raw, and honest collection of songs. It also finds Miranda returning to her early roots as a New York City by way of Detroit singer-songwriter, selling an album that she recorded at her shows directly to her fans. However, this time, she received a ton of fan support through PledgeMusic, albeit before the album was even recorded.
Hear Holly Miranda play songs from the most self-realized project she has done to date ... while inspiring us to pay attention to our dreams.
[recorded: 6/12/15]