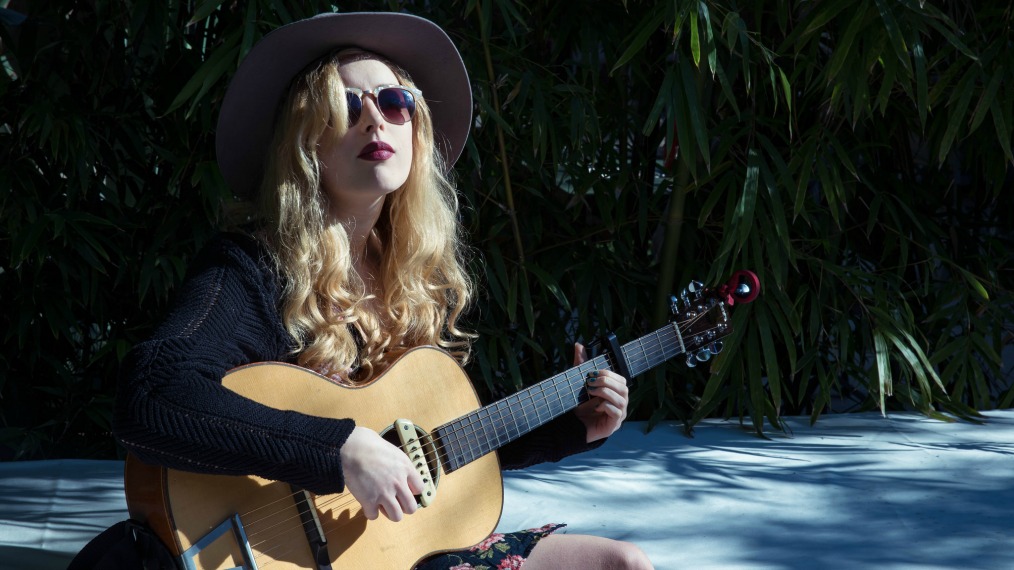 Raised in Galway and Yorkshire, Brighton-based singer and songwriter Holly Macve transcends those Irish-English roots for the pastoral hills of Tennessee on her debut album, Golden Eagle. Just 21, Macve sings as if she's known country and bluegrass music all of her life and she has, listening to Johnny Cash and Patsy Cline and jazz singers like Billie Holiday as a child.
With a catch in her voice and heartbreak on her mind, Macve's songs, like "Timbuktu" or "Fear," are brooding, beautiful and overcast. We were instantly enchanted by this gifted young musician when she visited FUV's outpost at Hotel San Jose in Austin, Texas, during SXSW 2017.
Macve performed a poolside version of "Heartbreak Blues" for FUV and her voice reeled everyone in — even the grackles. The local birds seemed to chirp more loudly with every sweetly sung line.
Flickr Gallery