Hiss Golden Messenger: 2019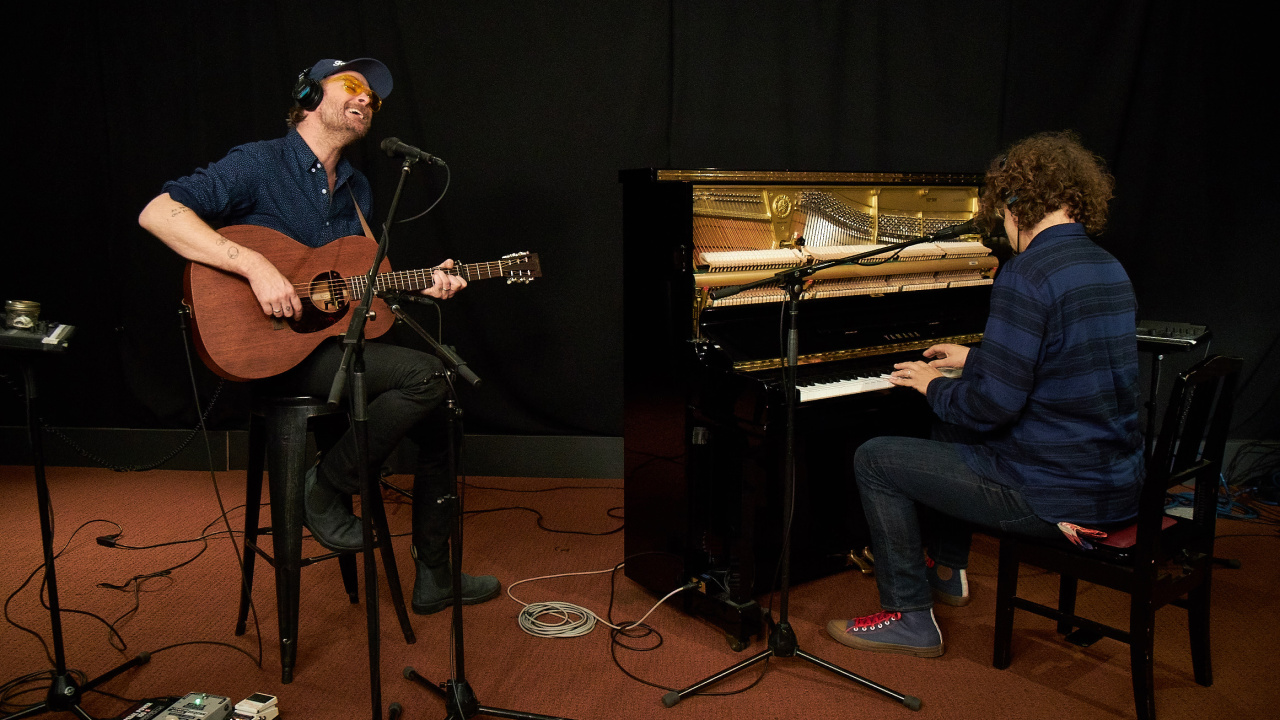 The band with the sibilant name, Hiss Golden Messenger, is back with a new album called Terms of Surrender. The songs came to frontman M.C. Taylor as he was going through an emotional rough patch. Like many musicians, he used music as therapy and it helped him come to terms with some weighty issues — issues that he's been grappling with over the course of many albums.
The songs deal with finding your place in the world, spirituality, and family. In fact, the first song that Taylor and Phil Cook from the band performed during this Studio A session was one called "Happy Birthday, Baby," which Taylor wrote about his daughter. They also played the album's title track, "Terms of Surrender," and talked with me about their creative process.
[Recorded: 11/18/19; Engineer: Jim O'Hara; Producer: Sarah Wardrop]