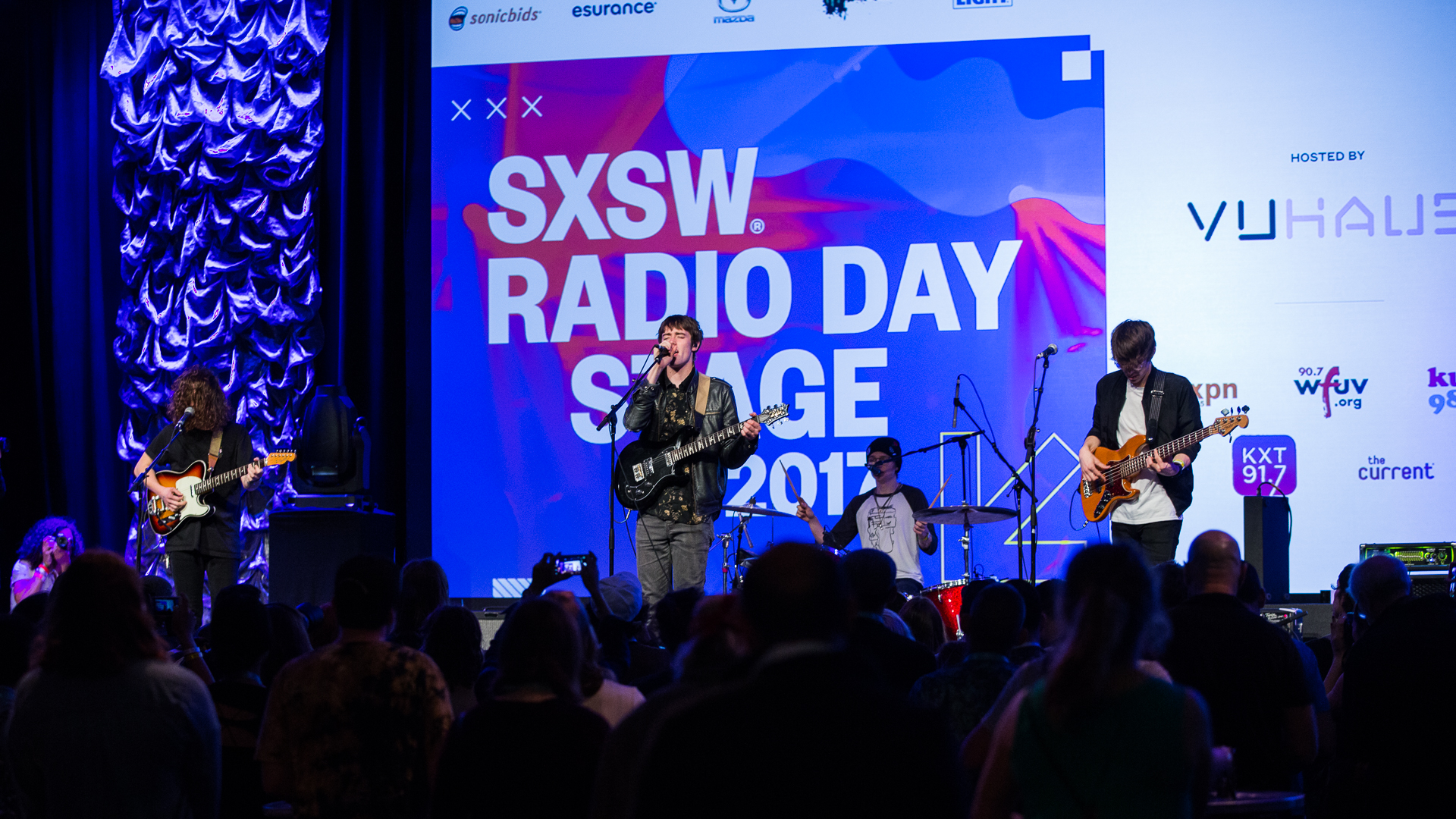 FUV first became aware of the youthful Minnesota quartet Hippo Campus when they released their sprightly debut EP, Bashful Creatures. The band's bouncy collection of lighthearted pop tunes felt perfect for sweet summer days.
The record was well received and it took the group on the road with bands like Modest Mouse and My Morning Jacket. Just out of high school, Hippo Campus received further exposure by playing big festivals and making TV and radio performances. Reflecting on their experiences to the Star Tribune, drummer Whistler Allen said, "it was such a wild mix of fun, hard work and pure insanity."
After some well-earned downtime, the band went through a period of soul searching and began planning their next step. "There's a moment growing up when it becomes clear that the road you walk is your own to cultivate," says singer Jake Luppen. The band began writing songs with this new realization and the result is manifest on their full-length debut, Landmark.
Hippo Campus is growing in the way that you would want for all bands; they've expanded their sonic palette while incorporating more thoughtful and honest lyrics. Thankfully, the band has also been able to hold onto the creative exuberance that made us happily bounce around to their music in the first place, as you'll hear during their performance at our 2017 SXSW Radio Day Stage, powered by VuHaus.
Setlist
Suicide Saturday
Little Grace
Simple Season
Monsoon
Way It Goes
Western Kids
Boyish
Buttercup
Flickr Gallery