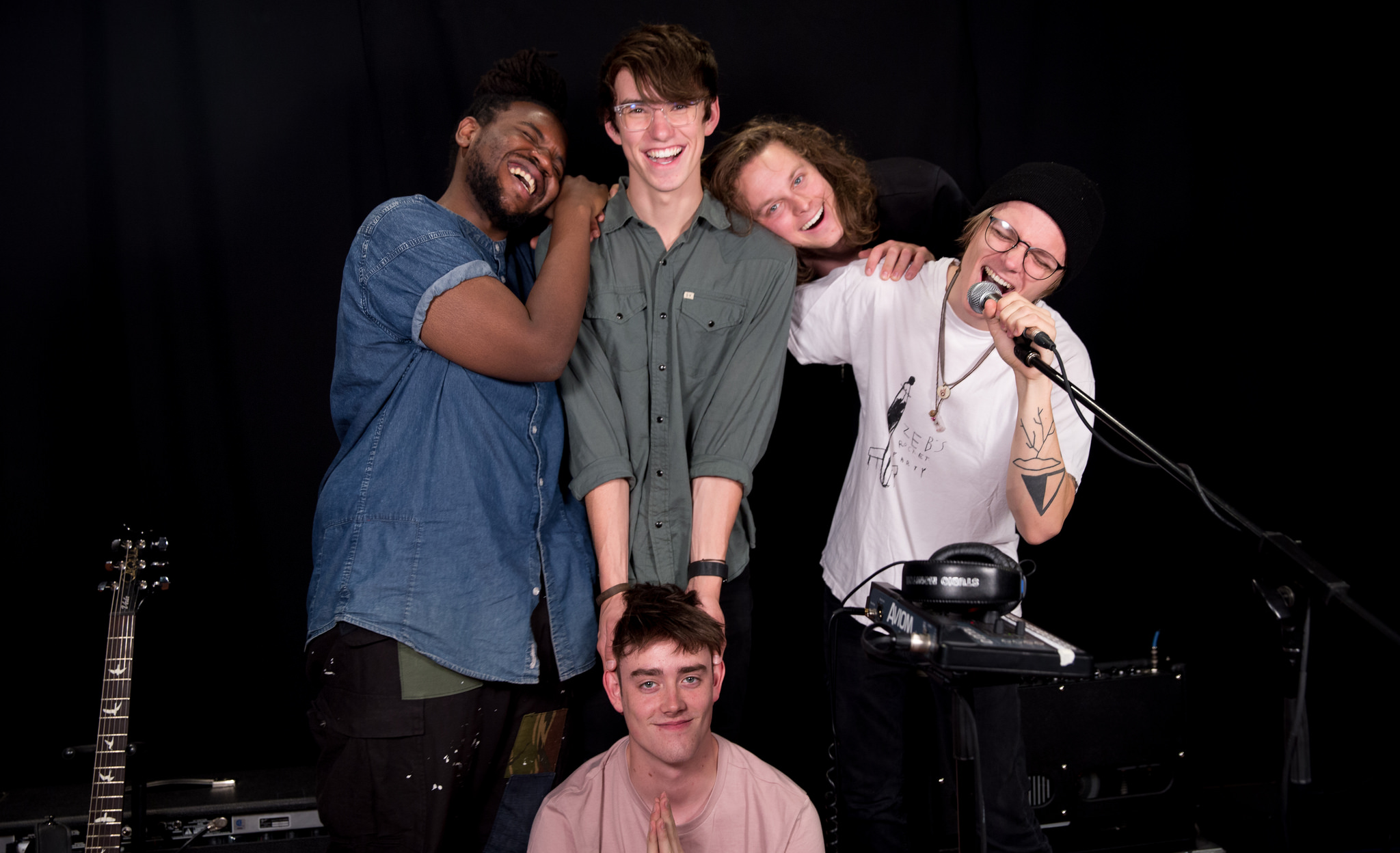 The last time the Minnesota quartet Hippo Campus was in our Bronx studios was a couple of years ago for their EP, Bashful Creatures. They returned this year with their full-length debut, Landmark.
The new songs expand on their sound in a creative and thoughtful way, while staying true to their own style. Nathan Stocker (guitar/vocals) and Zach Sutton (bass) of the band talked about the making of the new album and caught us up on what's been going on since we last saw them.
Jake Luppen (vocals/guitar), and Whistler Allen (drums/vocals) also joined us in the studio to perform a couple of the new songs with the band.
[recorded: 6/12/17]