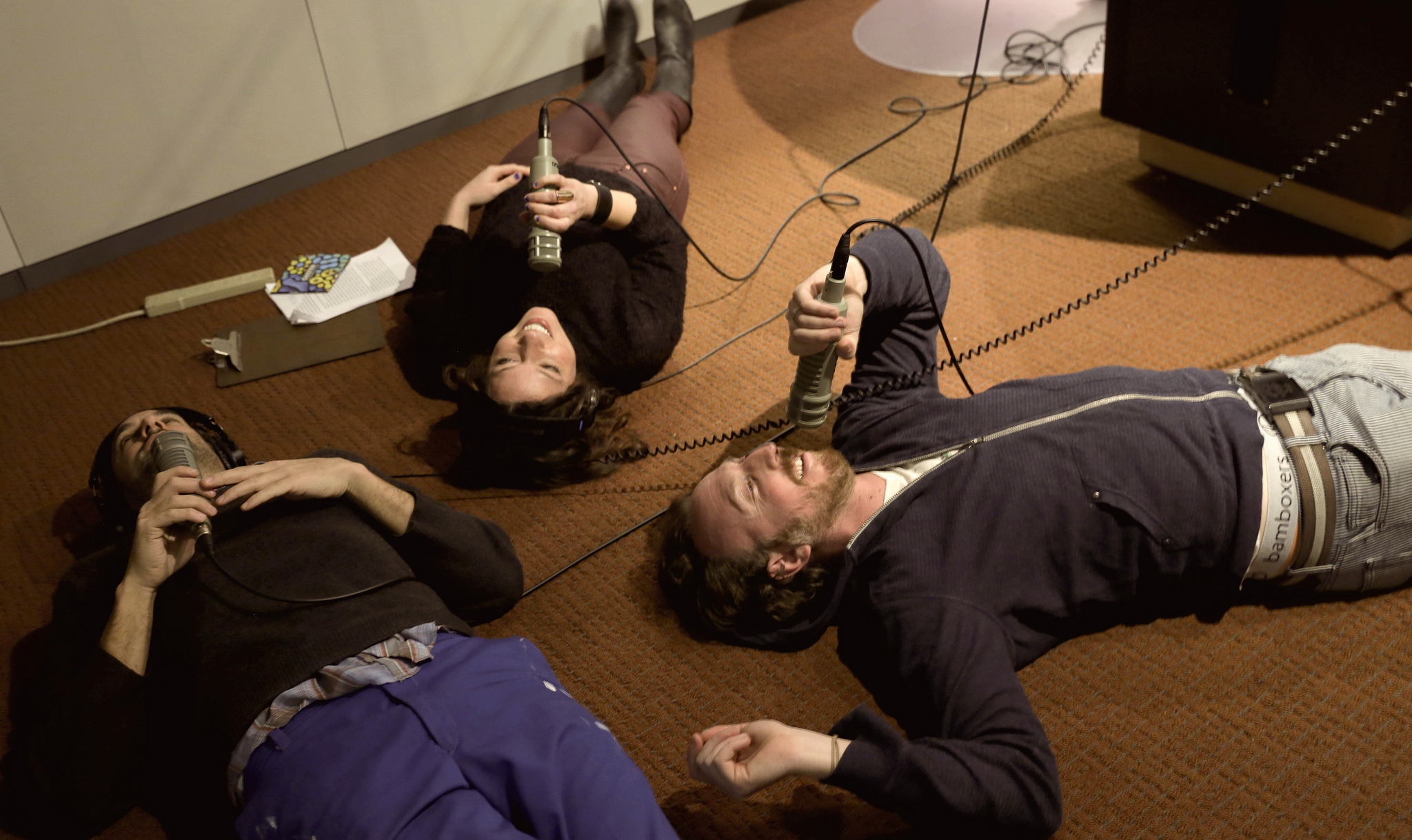 With over 20 years and six albums under its belt, Guster finds new sounds and fresh approaches to recording on its seventh release, Evermotion. On this album, the band rediscovers the carefree, fearless ease that they had when they joined forces with "two acoustic guitars and a pair of bongos" as college students at Tufts University in Boston.
In my conversation with frontman Ryan Miller and drummer Brian Rosenwercel, the guys discussed how having more space between writing sessions, more physical distance between bandmates, and the guidance of producer Richard Swift (The Shins, The Black Keys) led Guster to "break through a wall."
Evermotion was completed in record time—under three weeks—and it's one of Guster's best yet. Perfectly in line with this experimental, open-minded and, yes, relaxed approach, we conducted the interview lying on Studio A's floor in what we called our "cuddle-puddle interview."
[recorded: 1/14/15]
More from Guster: