Gail Ann Dorsey On Stevie Wonder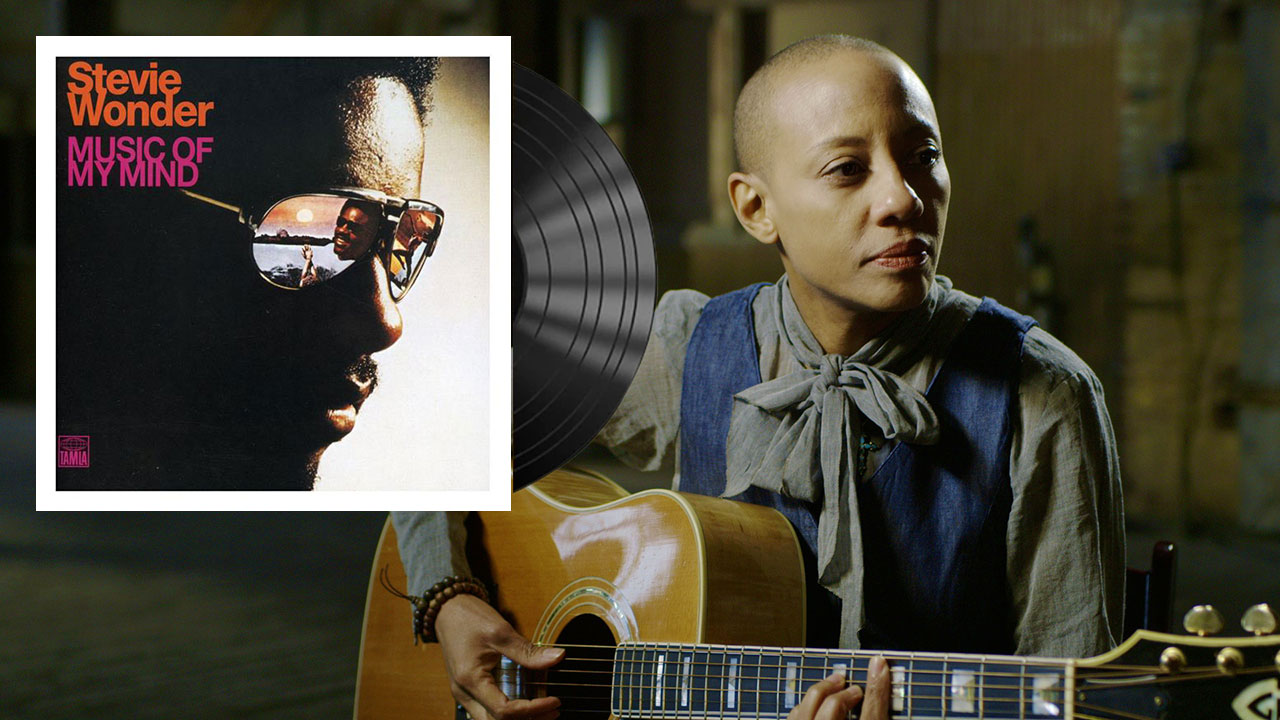 In honor of Black History Month 2021, WFUV has invited Black artists we admire to talk about the music they love — which influenced their own songwriting — in our "Album ReCue" series.
Bass player extraordinaire Gail Ann Dorsey was an integral part of David Bowie's band from 1995 until his death in 2016, and she's also played with Lenny Kravitz, Tears for Fears, The National, Gwen Stefani, and others — all while releasing three solo albums of her own.
I spoke with Gail about one of her most treasured albums, Stevie Wonder's 1972 breakout classic, Music of My Mind, and your can hear our conversation in the player above. "There's no bass on this record," says Dorsey, "except him playing on the Moog synthesizers or the TONTO system but boy, what he could do with those synthesizers was incredible!" 
Music of My Mind marked a confident new phase for Wonder. The songs are sprawling, passionate, and innovative. For Gail, the record served as a guiding light to her own future career. She sees it as "a beautiful example of what could be possible," observing that the album showed her "that there are no boundaries."
Her six-word description of the Music of My Mind is: "courageous, emotional, raw, fun, happy and free."
Listen to highlights from my chat with Gail and songs from Music of My Mind throughout the week on 90.7, streaming online.
Listen
WFUV's Album ReCue: Stevie Wonder's Music of My Mind