FUV's New Dig: St. Vincent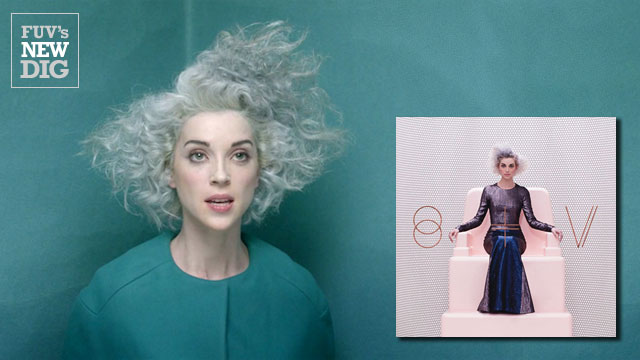 St. Vincent
St. Vincent
Universal / Loma Vista / Republic Records

St. Vincent blurs the lines between innovation and accessibility. She tests, and even destroys, boundaries. The tension that results from such musical experimentation is what makes her music so infectious: Pounding dance rhythms come and go, synthesized blasts of sound pulse and throb, angular guitars cut and slice. All the nervous musical activity partially, but not totally, masks the wit and bite of the lyrics.

Annie Clark is a New Yorker now, by way of Tulsa and Dallas. The niece of guitarist Tuck Andress of Tuck and Patti, she spent the early part of her career with the Polyphonic Spree before moving on to work with Glenn Branca and Sufjan Stevens. After releasing an EP under her real name in 2003, she emerged as St. Vincent in 2006, and this is her fourth solo album since, the follow-up to her collaboration with David Byrne, Love This Giant.

There are moments on St. Vincent where you hear the influence of her work with Byrne, but it's ultimately clear that this is the singular vision of an artist who can weave pointed lyrics with obtuse thought, and candy-coated melodies with aggressive electronic beats. No title would more appropriate for this work than St. Vincent.