FUV Essentials: Sarah Wardrop on Marvin Gaye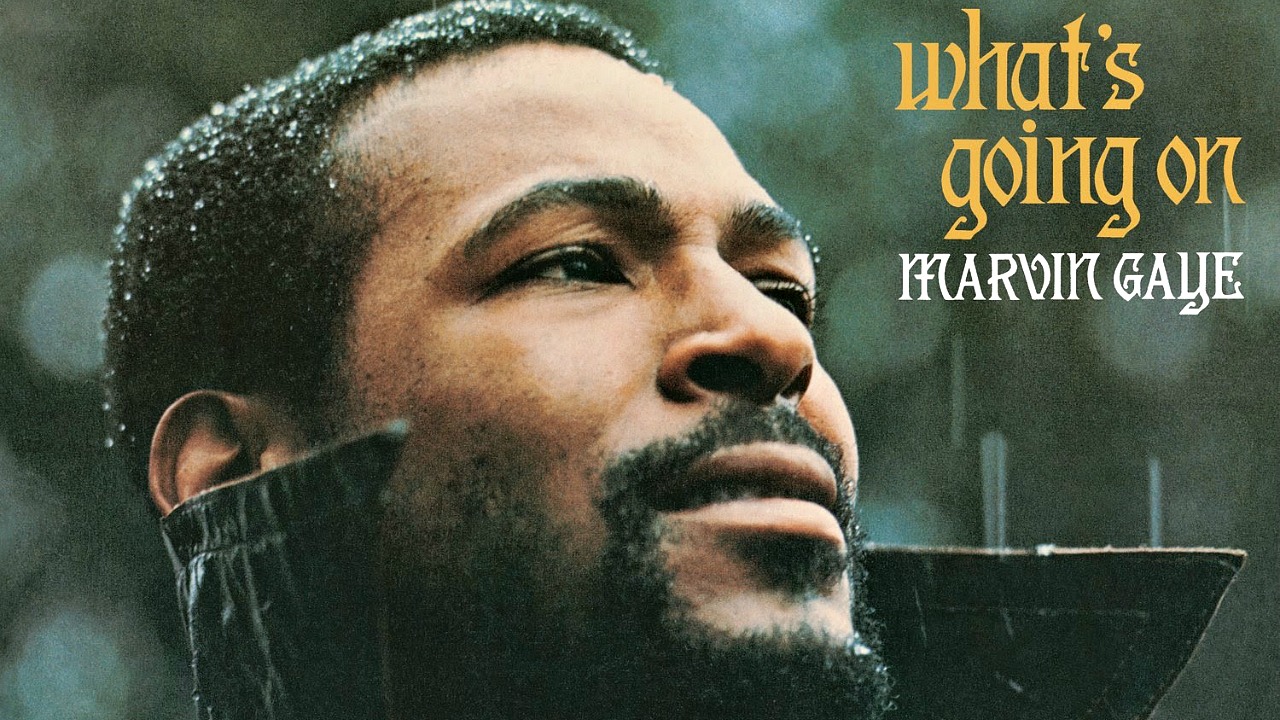 For better or worse, there's a good chance that the first time I heard Marvin Gaye it was connected to a California Raisins commercial or "The Big Chill" soundtrack. Given those references, it's probably pretty clear that my years on the planet don't overlap with his very much, so to me, Gaye has always been a legend of the past: mythic, revered and missed.
But it wasn't until a meme was going around after the deaths of more contemporary legends, David Bowie and Prince, that it hit me just how fortunate we are to have been alive while both of them were making art. I was able to follow, absorb, and savor what was new from them and, until this year, they were always there. With artists from the past like Marvin, the "hits" often lead the way in my learning, and the waves and cycles of a career are history to study—music discovery by looking back.
Lately, events and news stories have put the question "what's going on?" into my head on a regular basis. They've also put into perspective the privilege in my being able to hit pause and ponder race or immigration issues rather than live them everyday. In May, that continuing awakening was also mixed with seeing frequent references to the 45th anniversary of Marvin Gaye's album What's Going On and the impact of his message then and now. I also realized that I'd only heard songs from the album, not the whole thing from beginning to end.
So in a bit of a nod to NPR Music's "You've Never Heard?..." series from a few years ago, I dove in for a headphone listen. I was ready for some James Jamerson and Bob Babbitt bass magic, the drama of Motown strings, and Marvin's supremely smooth and soulful voice, but I wasn't prepared for the flow of the songs.
With complete respect for the art of arranging, the term "arrangements" feels too rigid for what was created by the project's continuous motion and spirit, the musicianship surrounding it, and the fate that aligned all the pieces—mistakes included—quite so perfectly. That looseness is part of what makes the sound so relatable. Capturing moments and gatherings in the studio invited us into the conversation too.
The elements of gathering and conversation are goals that I also take from the lyrics. The familiar opening anthem is as direct as they come in conveying hope for change, while songs like "What's Happening Brother" and "Flyin' High (In The Friendly Sky)" express uncertainties, whether through layered vocals or stream of consciousness thought. To me, with the "myth" of Marvin Gaye looming large, those questioning moments are amazingly grounding. Hoping to "save the children," wondering "where did all the blue skies go?" and asking us to "give each other love" could also come across as clichéd in another context. Here they stand in uplifting faith as a sermon of what's possible, spoken in contrast to the scenes and deep grooves of what is: war, racism, poverty, police brutality, addiction, environmental decline, and other still all-too-familiar "make me wanna holler" subjects.
I expected to be moved by this album, but I didn't expect such a shift from mainly hearing a question in Gaye singing "What's Going On" to seeing his full request: "Talk to me so you can see what's going on." Those words encourage a dialogue—an action that requires as much listening as talking—and serve as a lesson that's just as timely 45 years later.