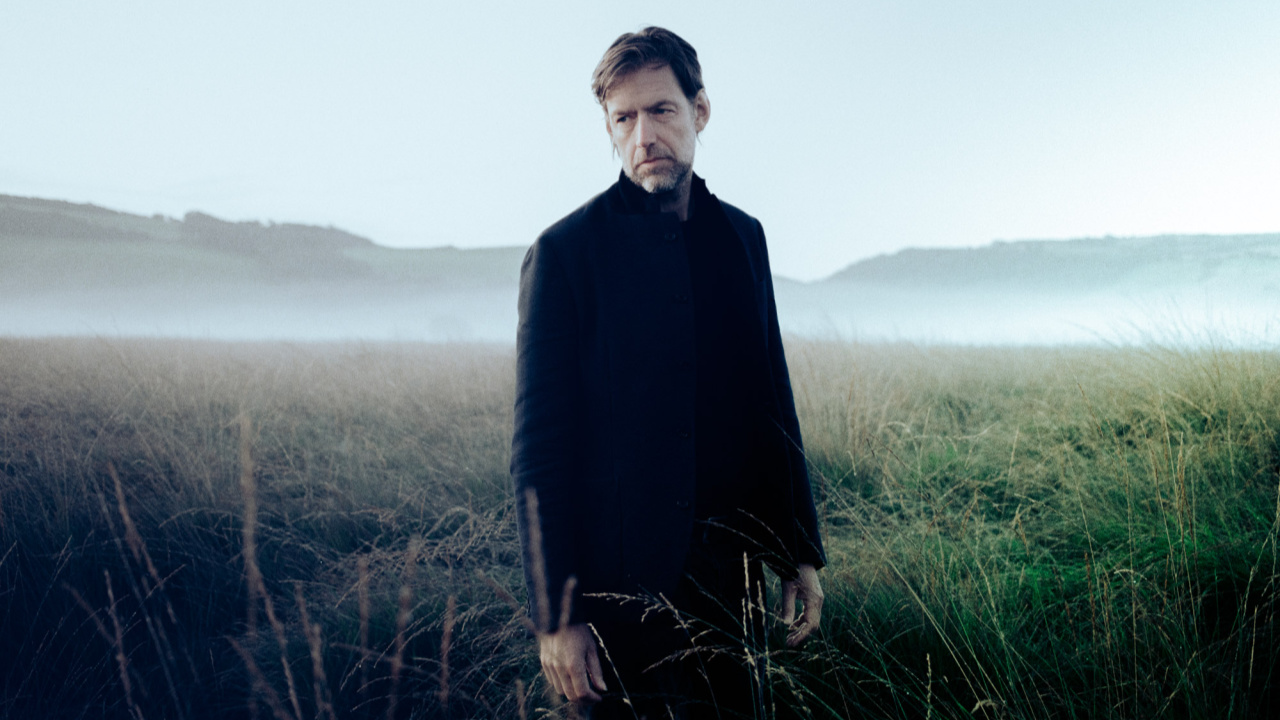 Releasing a debut album during a global pandemic wasn't quite what Radiohead guitarist Ed O'Brien had in mind for Earth, available on April 17. But O'Brien, who released this album as EOB,  has long been outspoken about another catastrophic situation, the climate emergency, and the consequences of inattention. The eclectic songs on Earth, from the percussive radiance of "Shangri-La" to the meteoric "Olympik," work perfectly as an emotional narrative to the unpredictable tides of these times. It's a heady spring storm of an album, awash in polyrhythms, dance beats, and tender acoustic rambles.
Earth was deeply influenced by a temporary move to Brazil that O'Brien made some years back during a Radiohead hiatus, sheltering with his family in a small dwelling on the edge of a forest, determined to rest and take care of his own mental health. The country's rich, visceral, genre-fluid music and natural beauty helped his healing process and his affection for Brazil flows throughout Earth, as does O'Brien's love of folk rock (his duet with Laura Marling on "Cloak of the Night" is exquisite), and acid house from his days as a university student in Manchester.
I had the chance to talk to O'Brien (who is very tall) at a midtown studio in mid-February and he recorded three songs with his stellar touring band too: "Shangri-La" (which opens the session), "Brasil," and "Olympik." In conversation we touched on his climate activism, his shift from Radiohead guitarist to frontman, the painstaking process of recording Earth, and his remarkable collaborators, including his producer Flood, drummer Omar Hakim, and The Invisible's Dave Okumu.
Late in March, after touring the States and some dates in Europe, O'Brien revealed on Instagram that he was dealing with symptoms of the coronavirus himself, but was slowly improving. Everyone at WFUV wishes him a speedy recovery. And this is what O'Brien posted on the day of his album's release.
[Interview recorded at Premiere Studios 2/18/20; Performances recorded at Capitol Studios 2/14/20; Producer: Sarah Wardrop]
Image Gallery