Durand Jones & The Indications: 2021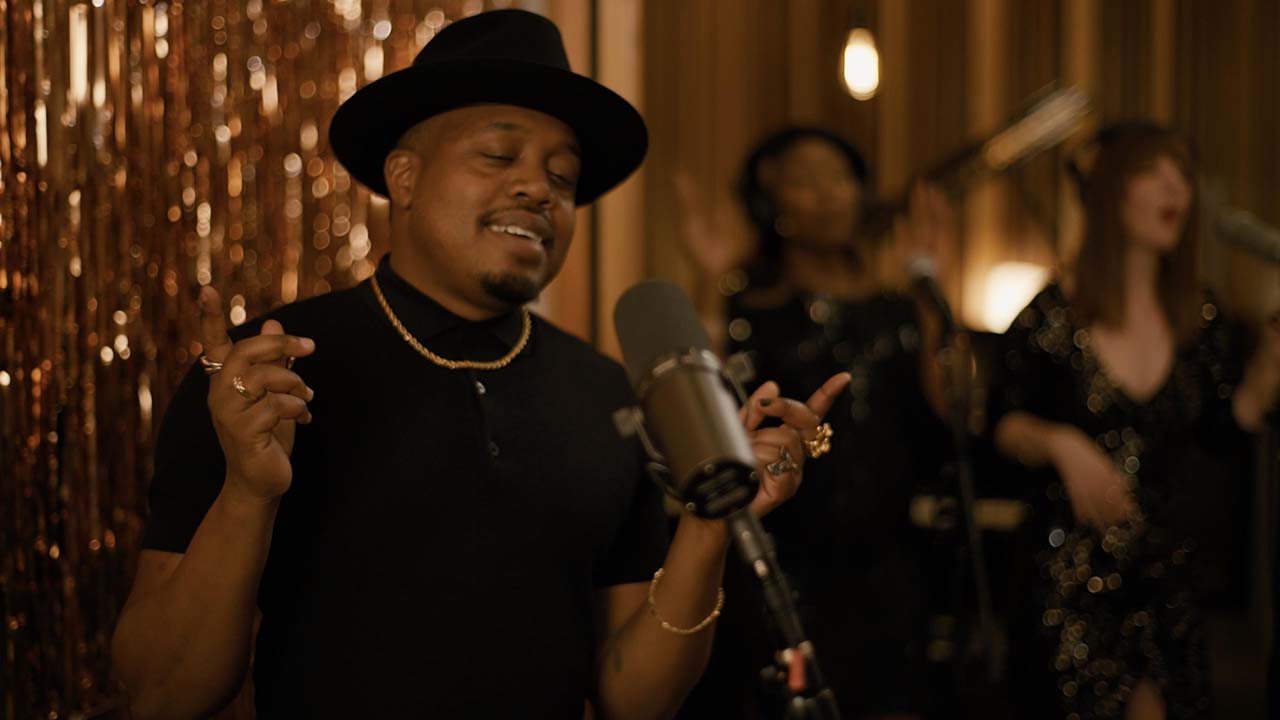 Durand Jones & The Indications is an excellent name for a group and they are every bit as cool as their name. In this FUV Live session, you'll meet the three guys who are the primary songwriters and who founded the band almost a decade ago in Bloomington, Indiana. They are vocalist/toaster Durand Jones, co-lead singer and falsetto singing drummer Aaron Frazer (who has been living in Brooklyn for the past eight years), and guitarist Blake Rhein.
The occasion of our virtual meeting was the release of their third album, Private Space. It was made after the members had no other choice than to spend most of 2020 apart. Their excitement in reuniting the ensemble translates into playful, creative, engaging arrangements throughout a song cycle that is guaranteed to give you happy feet.
The interplay between Jones and Frazer is especially compelling, as they offer both intoxicating harmonies and fluid counterpoint. On the pair of songs they performed for us — "Witchoo" and "The Way That I Do" — you'll also hear the other full-time members of the band: Steve Okonski on keys and Mike Montgomery on bass.
The additional voices are two electrifying backing singers whose regular gig is with the band 79.5: Aisha J. and Kate Mattison. Cited in 2019 as one of FUV's "10 NYC Artists to Watch" for NPR Music's Slinghot series, 79.5 will be doing a home borough show when they open for Durand Jones & The Indications at Brooklyn Steel on Friday, September 10.
But before catching them on that stage, you can hear the whole band on FUV. Tune in tonight at 9 p.m. EDT, or listen anytime in the player above.
[Interview recorded: 7/27/21; Performances filmed at Complete Music Studios and Douglass Recording, and recorded and mixed by Vince Chiarito and Chris Gilroy]