Durand Jones & The Indications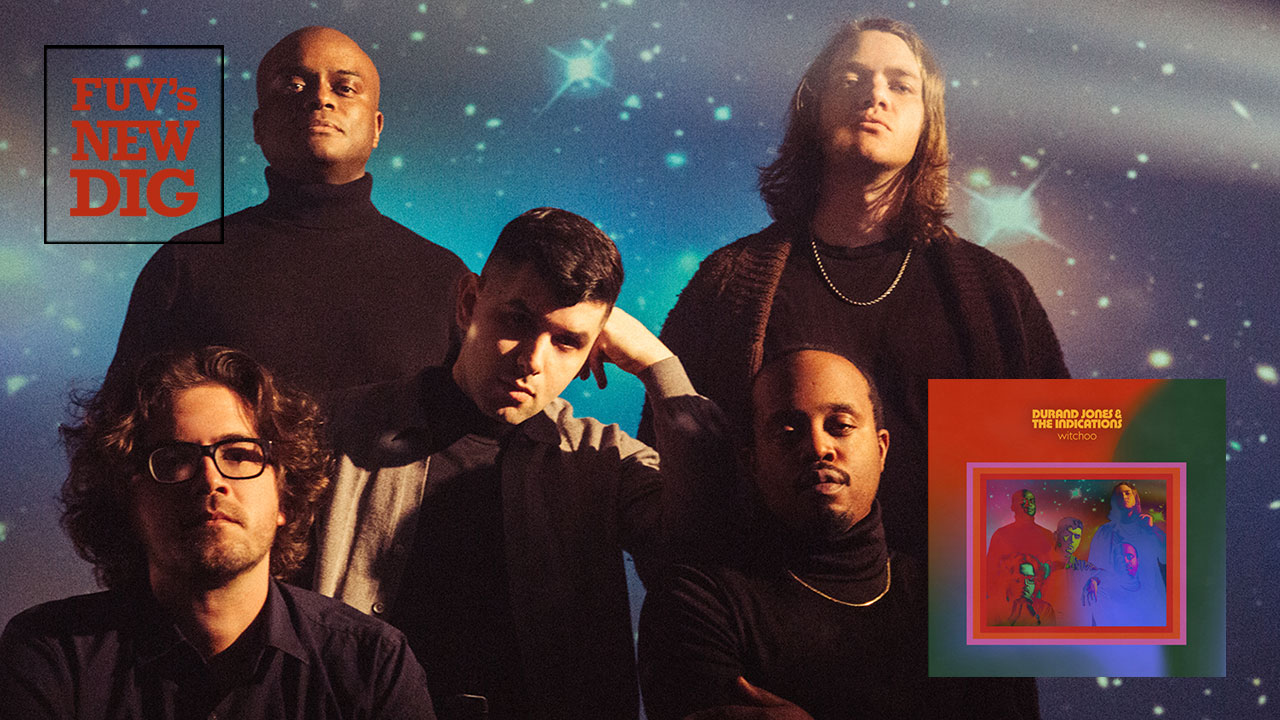 Durand Jones & The Indications
Private Space
Dead Oceans/Colemine Records
Why This Album Matters:
As the retro-soul scene has flourished over the past 15 years, many contemporary artists have been torch bearers, keeping old-school soul and R&B thriving while adding their own contemporary angle. A band that got their start in Bloomington, Indiana, Durand Jones & The Indications have a breezy third album, Private Space, that galvanizes their place in that neo-soul spectrum. One listen to songs like "Ride or Die" and "Witchoo" — guided by the smooth vocals of either Jones or drummer and co-vocalist Aaron Frazer — might inspire faithful Seventies funk, disco, and soul fans to dig out their leisure suits, bell bottoms, and platform shoes out from the back of the closet.
In Their Own Words:
"I do think as the social climate has shifted in a more progressive direction and more Black artists, more femme artists, more queer artists have entered," Frazer told Billboard, explaining the band's dive into disco. "I think it makes sense that you see a resurgence of the sound that's always been amazing — but that had faced the backlash from traditional social power structures." 
"I recorded scratch vocals for Durand, just as a guide track," Frazer explained to host Eric Holland for a new FUV Live session. "I was laying down on the couch and feeling really relaxed, and so what came out was just like a really soft falsetto. And then when we listened back, for the first time I felt like I heard my voice in a way that it sounded like me and sounded like this thing I was happy with. And from then on, I think we just kind of discovered that painting with two colors is better than painting with one."
Highlights:
"Love Will Work It Out," "More Than Ever," "Private Space," "Ride Or Die," and "Witchoo."
Why You Will Dig Private Space:
Durand Jones & The Indications widened their scope on Private Space, expanding on their bedrock of Sixties soul by adding elements of Seventies R&B, funk, Philly soul, disco, and pop. Private Space is the sound of a band that gets it right, fusing old school soul with contemporary vibes.  "Witchoo" drops you right in the center of the dance floor and bathes you in the shimmering reflections ricocheting off a spinning disco ball.  "The Way That I Do" steps out of the grooves and into a Saturday night at the neighborhood club. The title track, featuring Frazer's light-as-a-feather falsetto (reminiscent of the Stylistics' Russell Thompkins, Jr.), and and the slow, contemplative groove of "Love Will Work It Out" might be velvety and sexy, but also carry a hopeful message. "More Than Ever" spotlights Jones's smooth coolness. 
Recommended If You Like:
Charles Bradley, Leon Bridges, Lee Fields and the Expressions, Sharon Jones and the Dap-Kings, Anderson .Paak, St. Paul and the Broken Bones, The Stylistics
FYI:
- The quintet features Jones, Frazer, guitarist Blake Rhein, keyboardist Steve Okonski and bassist Mike Montgomery. Jones, Frazer and Rhein are the original band members, who came together under the Indications banner in 2012 at Indiana University in Bloomington. Durand Jones & the Indications also released a self-titled album in 2016 and American Love Call in 2019.
- The 2020 lockdown gave the group extra time to work on this new album, working longer on Private Space than any previous release. They meticulously shaped the songs in a cabin in upstate New York.
- The album was recorded in Long Island City and Brooklyn, with Jones, Frazer, Rhein, and Okonski handling the bulk of the songwriting and production work, with contributions from Montgomery.
- Frazer's first solo album, Introducing…, was released in the winter of 2021 and produced by Dan Auerbach.
Listen to an FUV Live session with Durand Jones & The Indications with host Eric Holland this Tuesday, August 31, at 9pm on 90.7, streaming online and available on demand.