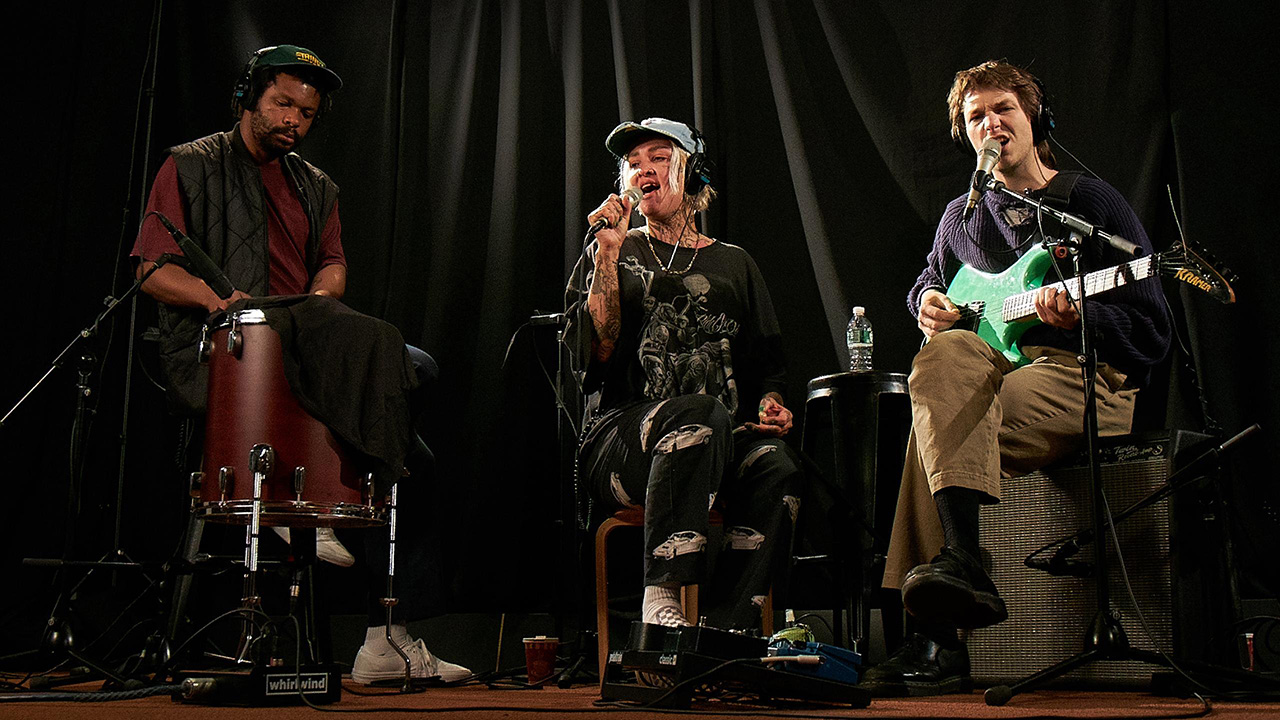 The music of the Chicago trio Dehd is just what we need right now. With so much to be angry and upset about in the world, it feels so good to detach from the negativity and embrace joy. The latter describes Dehd's latest album, Blue Skies, too: joy, excitement, fun — and rock.
The band's new songs feel cathartic to sing and dance to, and during my conversation with Dehd's Emily Kempf and Jason Balla, I realized that this was most definitely intentional. As Emily explained,"You don't have to suffer to take care of the world."
Aside from making music (which brings them both great happiness), Emily and Jason also shared some other tips on staying positive, despite song titles like "Bad Love," a favorite of mine which they performed with drummer Eric McGrady in Studio A, along with "Stars" and "Window." During this delightful interview, they also told me about Jason's emo past as well as the band's DIY ideology and community.
[Recorded: 5/25/22; Engineers: Jim O'Hara, Allen Wang, Alanna Murphy; Producer: Sarah Wardrop]
Flickr Gallery