Dan Auerbach: Electric Lady Studios 2017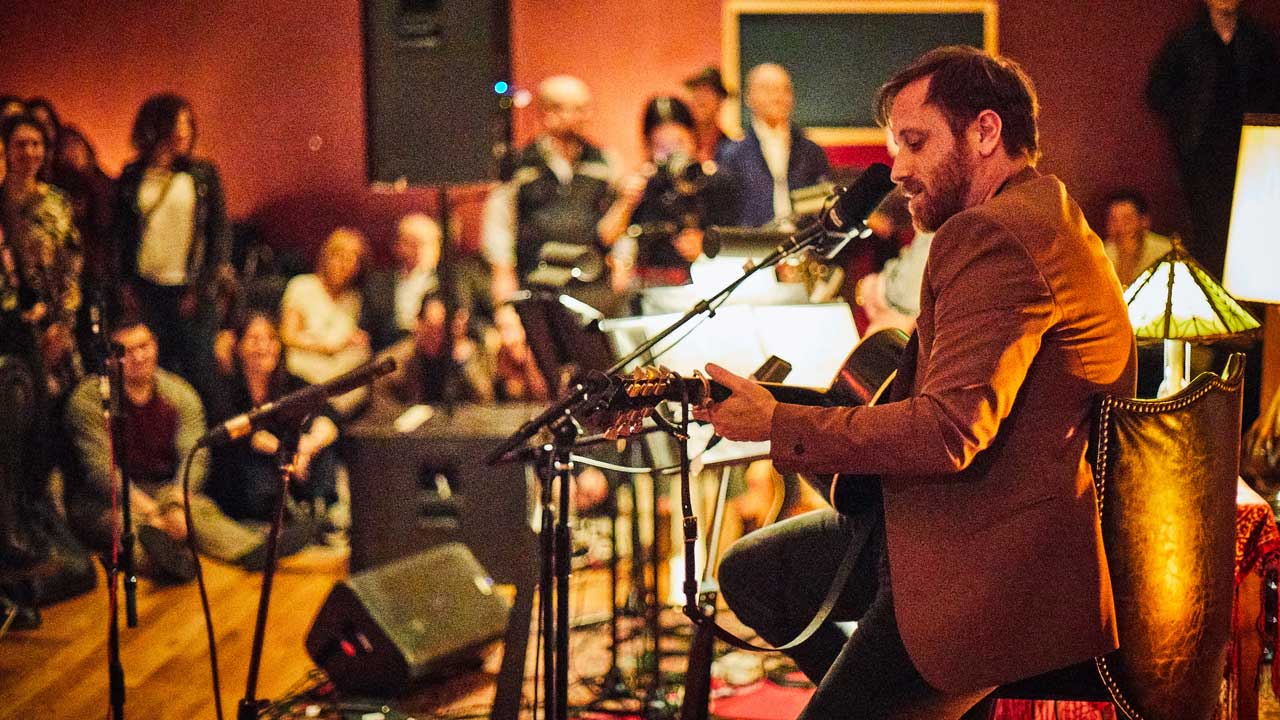 Songwriter, guitarist, producer and now record label head Dan Auerbach seems to never stop working and creating. That's continued for some 15 years, since he formed The Black Keys with childhood pal Patrick Carney, and a love of raw, authentic blues with a modern edge earned them a growing fanbase, much critical acclaim and Grammys too. As a producer, Dan brings his aesthetic and skills to the work of artists as diverse as Dr. John, Bombino, Lana del Rey and The Pretenders.
In 2010, Auerbach moved to Nashville from his native Akron, Ohio, and with this second solo album, Waiting on a Song, it is clear that he has made Music City his home. During the summer of 2016, while taking a break from the non-stop touring he'd done with The Black Keys and The Arcs, he finally got acquainted with the city he loves so much, as well as the world-class musicians who live there. Subsequently, Dan worked with some of Nashville's heavyweights, writing songs with John Prine and having Duane Eddy play guitar on a few tracks. He created his own studio too, which is also now his record label, Easy Eye Sound.
In this exclusive FUV Live show at the legendary Electric Lady Studios, Dan delivered an acoustic performance joined by collaborator Pat McLaughlin on mandolin and guitar. Before the set, I spoke with Dan about songwriting, Nashville, and his way of always keeping it real.
Setlist
interview
Waiting On A Song
Never In My Wildest Dreams
Eau Claire
Trouble Waits For You
The Good Times Make It Hard To Say Goodbye
Livin' In Sin
Stand By My Girl
Trouble Weighs A Ton
Shine On Me
[recorded: 5/15/17]
Flickr Gallery