Courtney Barnett: Solid Sound 2019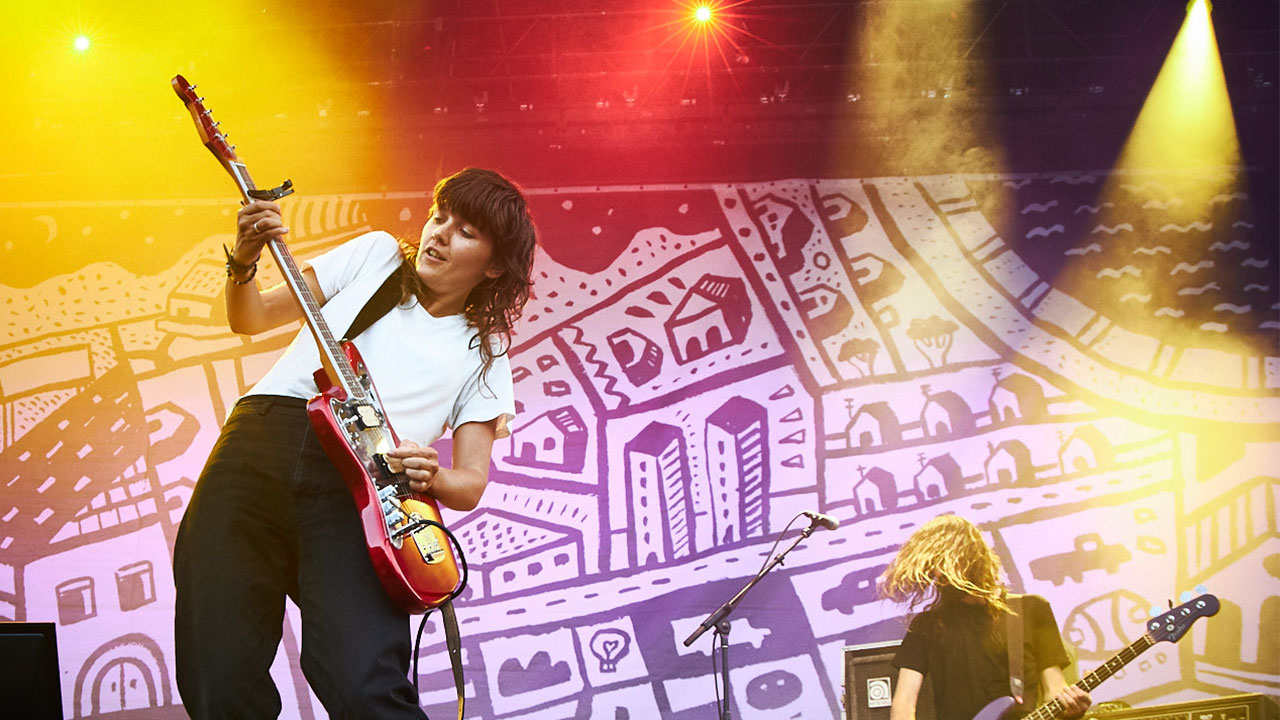 Please note: This performance has not been edited for language and contains profanity.
Courtney Barnett blew everyone away with her captivating performance during Wilco's Solid Sound Festival on Friday night, June 28, at MASS MoCA in North Adams, Massachusetts. Rita Houston and I co-hosted a live broadcast of Barnett and Wilco's sets on WFUV as part of our summer festival coverage. (We hope to post Wilco's set in the FUV Live Vault soon, which included Courtney's "Wilco Karaoke" rendition of "Handshake Drugs").
Right out of the gate, Barnett began strong with one of her breakthrough singles, "Avant Gardener," which is still one of her most popular songs — it really only takes one listen to love it. It's immediately engaging. As with many of Barnett's songs, her sense of humor and relatability comes through clearly and sincerely.
She also slipped "new-ish" songs into her set, like her 2019 single, "Everybody Here Hates You," and last year's "Small Talk," which landed on a Mom + Pop 10th anniversary compilation. Both are conversational songs that showcase Barnett's lyrical charm and wit.
It's wonderful to see her really stretching out on with her guitar playing too. Most impressive was when she showed her aggressive side on songs like "I'm Not Your Mother, I'm Not Your Bitch" and "Pedestrian at Best." Her vocal delivery on these songs was ferocious, biting, and so exhilarating.
Barnett and her bandmates, bassist Bones Sloane and drummer Dave Mudie, are a well-oiled machine. They intuitively know when Barnett is going to stretch out on a guitar solo and they give her enough space to do it. It's hard to believe that there are only three people making such a mighty and defiant sound — and it's genius.
Set List:
Avant Gardener
City Looks Pretty
Small Talk
Need a Little Time
Nameless, Faceless
I'm Not Your Mother, I'm Not Your Bitch
Small Poppies
Depreston
Are You Looking After Yourself?
Everybody Here Hates You
Elevator Operator
Pedestrian at Best
[Recorded: 6/28/19]