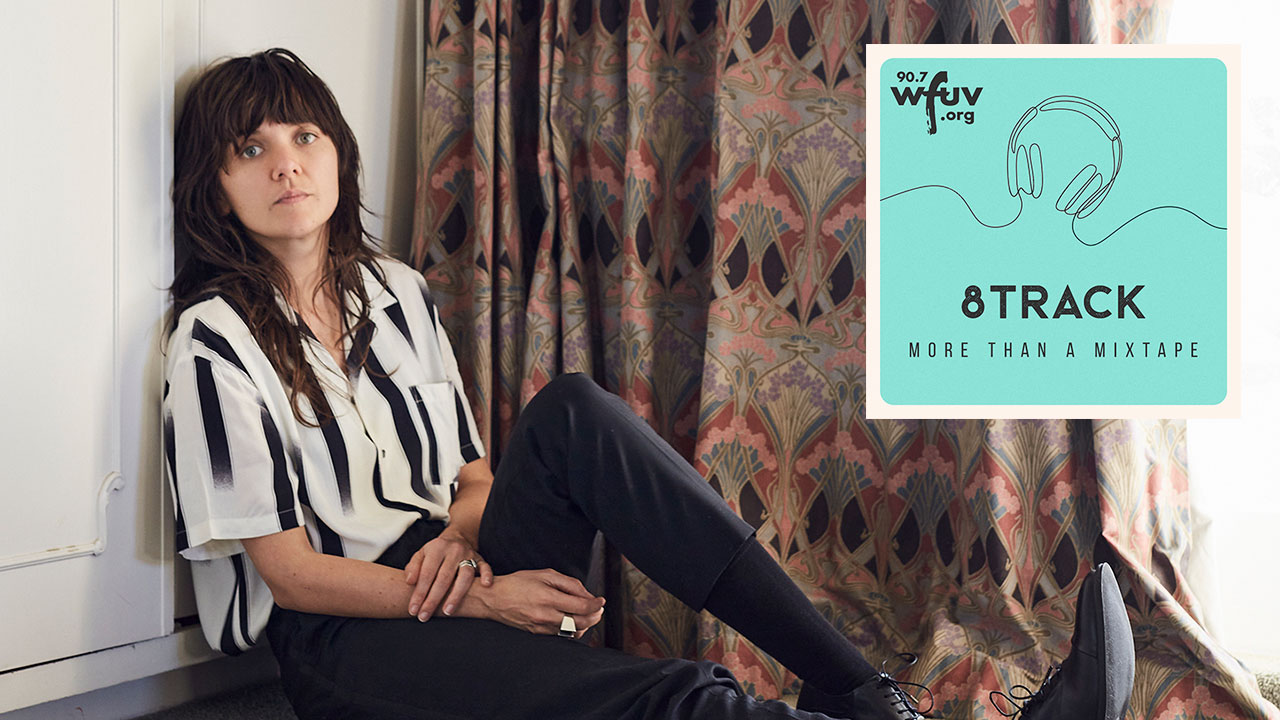 We've got ten new "8Track" episodes for you, hosted by Russ Borris, with a lineup of guest DJs ready to share eight songs and talk music.
First up is Courtney Barnett, who chose eight songs with this theme: "What's in my headphones right now." Russ caught up with the acclaimed songwriter in the fall of 2021, just before the release of her latest album, Things Take Time, Take Time.
Listen in the player above, and for more episodes, subscribe to the "8Track" podcast.
 Featured Songs:
Arlo Parks - "Too Good"
Hand Habits - "Clean Air"
Arthur Russell - "That's Us/Wild Combination"
Cate Le Bon - "Running Away"
Vagabon - "Water Me Down"
Bedouine - "It Wasn't Me"
Bjork - "Big Time Sensuality"
Nina Simone - "I Sing Just To Know That I'm Alive"
[Recorded: 11/04/21; Engineer: Jim O'Hara; Producer: Sarah Wardrop; Theme music: Caroline Rose]