Christone "Kingfish" Ingram: Rockwood 2022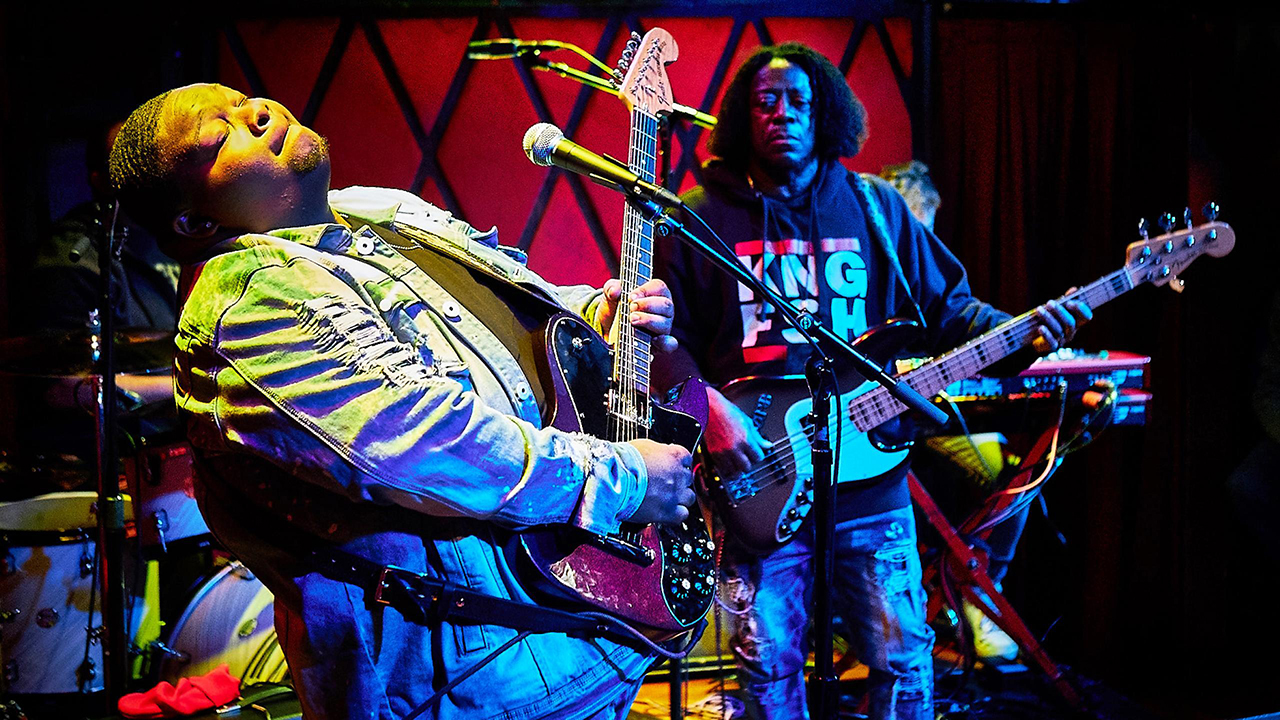 When talking about a 23 year-old artist, it's natural to use a term like "up and comer." It's not accurate in the case of Christone Ingram. He has already arrived! And he made that abundantly clear at Rockwood Music Hall in front of a room full of WFUV Marquee Members.
You may have heard "Kingfish" spoken about with hushed reverence by blues fans: how he learned to play at the Delta Blues Museum in his hometown of Clarksdale, Mississippi or how Buddy Guy was impressed enough to finance recordings, as Ingram explained in the FUV Live session he did three years ago in Studio A. That all occurred before he was signed to the prestigious blues label Alligator Records.
It's all true — but it's all by the way. Listening to Ingram play his guitar is an intense, visceral, transporting experience. He's as dynamic a guitarist as they come and he's got a crack four-piece band of drummer Chris Black, bassist Paul Rogers, and keyboardist Eric Robert.
A few days after this show, Kingfish won the Grammy for Best Contemporary Blues Album for his second album, 662. As part of his "662 Juke Joint Live" tour, his FUV Live set features songs from that album plus a couple off his debut, Kingfish, from 2019. Dig in!
Setlist:
She Calls Me Kingfish
Fresh Out
Another Life Goes By
Not Gonna Lie
Outside of this Town
662
Long Distance Woman
[Recorded: 3/29/22; Engineers: Hear No Evil and Jim O'Hara; Producer: Sarah Wardrop]