Chicano Batman: SXSW 2017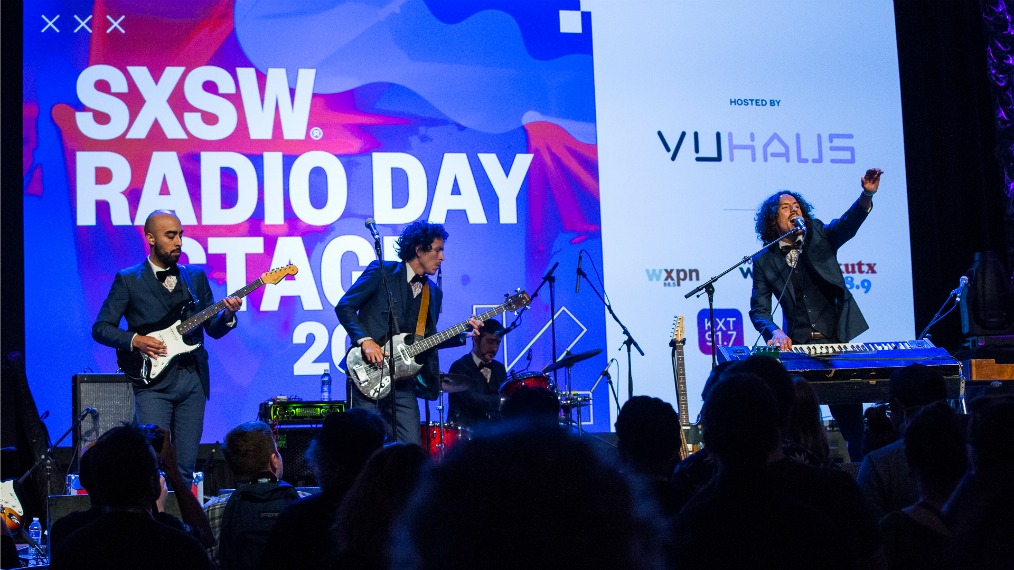 Aside from being debonair dressers, the Los Angeles quartet Chicano Batman bring a stylish sound—and astute socioeconomic observations—to their excellent third album, Freedom is Free.
The group, which toured the country with Jack White in 2015, delves deeply into the psychedelic flourishes of 1960s and '70s Latin rock and soul, liberally mixing essences of shimmering cumbia, Tropicália, organ-drenched prog, and effervescent funk to their songs, like "Friendship (Is a Small Boat in a Storm)" and "Angel Child."
Chicano Batman's perceptive observations about the state of American life runs through their English and Spanish lyrics, reflecting this turbulent time in history. But when singer and guitarist Bardo Martinez, bassist Eduardo Arenas, guitarist Carlos Arevalo and drummer Gabriel Villa took the stage at the 2017 SXSW Radio Day Stage, powered by VuHaus, we not only listened to closely to their words—we danced a lot too.
Setlist
Cycles of Existential Rhyme
Jealousy
Black Lipstick
Freedom is Free
Friendship (Is A Small Boat In A Storm)
Magma Flecha Al Sol
Right Off The Back Run