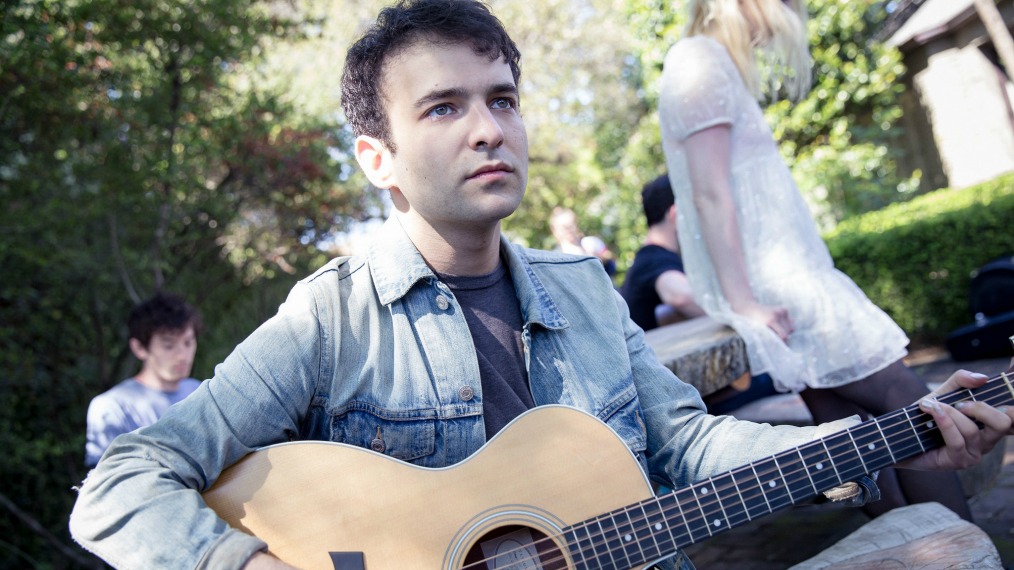 Connecticut-bred, NYC-based four-piece Charly Bliss have been a super-fun live good time for more than a few years. Finally they're set to release their full-length debut album, Guppy, in April. The band's sound is full of fuzzed-out fun, evoking nostalgic thoughts of classic Nineties alternative rock. Sugar-sweet vocals drive the melodies, with enough driving guitar underneath to make jumping up and down feel like the right thing to do.
The band is Eva Hendricks (who writes all of the lyrics), her brother Sam Hendricks, Spencer Fox, and Dan Shure. They've known each other, like, forever, or since they were kids, anyway. They put out an EP in 2014 (Soft Serve), and have spent the rest of their time honing their performance skills. Opening slots for bands like Glass Animals, Sleater-Kinney, and Veruca Salt brought them extra exposure.
In the band's official bio, Fox talks about the identity crisis that slowed down their album release: "We basically had to come to terms with the fact that we are, at heart, a pop band ... It was really about realizing what we're best at as a band."
Here's Sam Hendricks on Guppy's first single: "['Glitter' is] A fun song about complicated self-loathing that you could also dance around your bedroom to—that kind of sums us up as a band, actually."
And Shure on the emotional tenor of the songs: "People forget sometimes that expressing joy is just as important as examining despair... These are songs you play really loudly when you need to freak out."
And Eva Hendricks recently told Fader how her dramatic moods have worked their way into the songs: "Right now, I feel more light-hearted about all my problems. I'm happy they paved the way to something I'm proud of."
Leave it to FUV to catch up to a New York band in the middle of Austin, Texas, but we did at Hotel San Jose during SXSW 2017. Charly Bliss hadn't done an arrangement of "Glitter" like this before, but the performance wowed us as well as the locals who watched from outside the hotel gates, and even surprised the band.