The Zombies: Cavalcade Q&A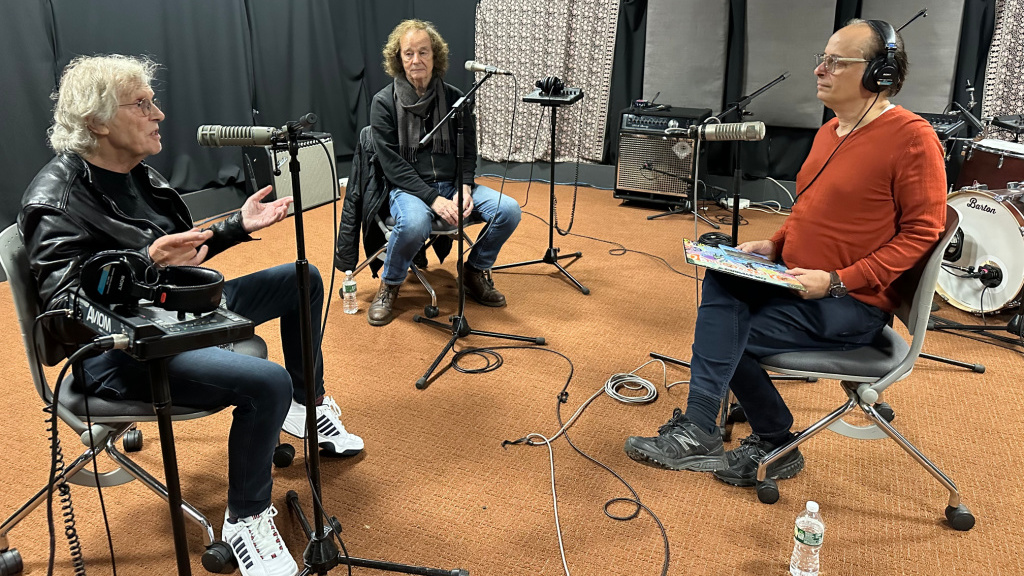 "Cavalcade" welcomes The Zombies — Rod Argent and Colin Blunstone — for conversation about their 60-year career in music.
The Zombies' new album release, Different Game, is the first we've heard from them since their 2019 Rock and Roll Hall Of Fame induction, and the Covid times that paused face-to-face music-making for the group.
That break offered an incubator for new songs, and this album is the long-awaited result. It's amazing to consider that there are two continuously evolving bands working and releasing new music today who are veterans of the original mid-1960s British Invasion: The Zombies and The Rolling Stones.
For this "Cavalcade" visit, the gold is in Rod and Colin's great stories about their heritage songs. Rod recalls the unlikely blues origin of The Zombies' breakout hit, "She's Not There," and deconstructs its subtle jazz influences. Colin remembers the 1960s sessions at EMI Abbey Road studios, brushing past the Beatles at work between the three recording suites.
Rod details the gentle but proud feminist underpinning of his group Argent's biggest hit, "Hold Your Head Up." And the fellas are up to a casual Studio A take on the ageless "Time of the Season," exclusively for "Cavalcade."
[Update: Due to an illness in the band, the balance of the Zombies' tour was cancelled, including their New York date.]
[Recorded 9/28/23; Engineered by Jeremy Rainer, produced by Paul Cavalconte]