Cautious Clay: The Guggenheim Museum 2019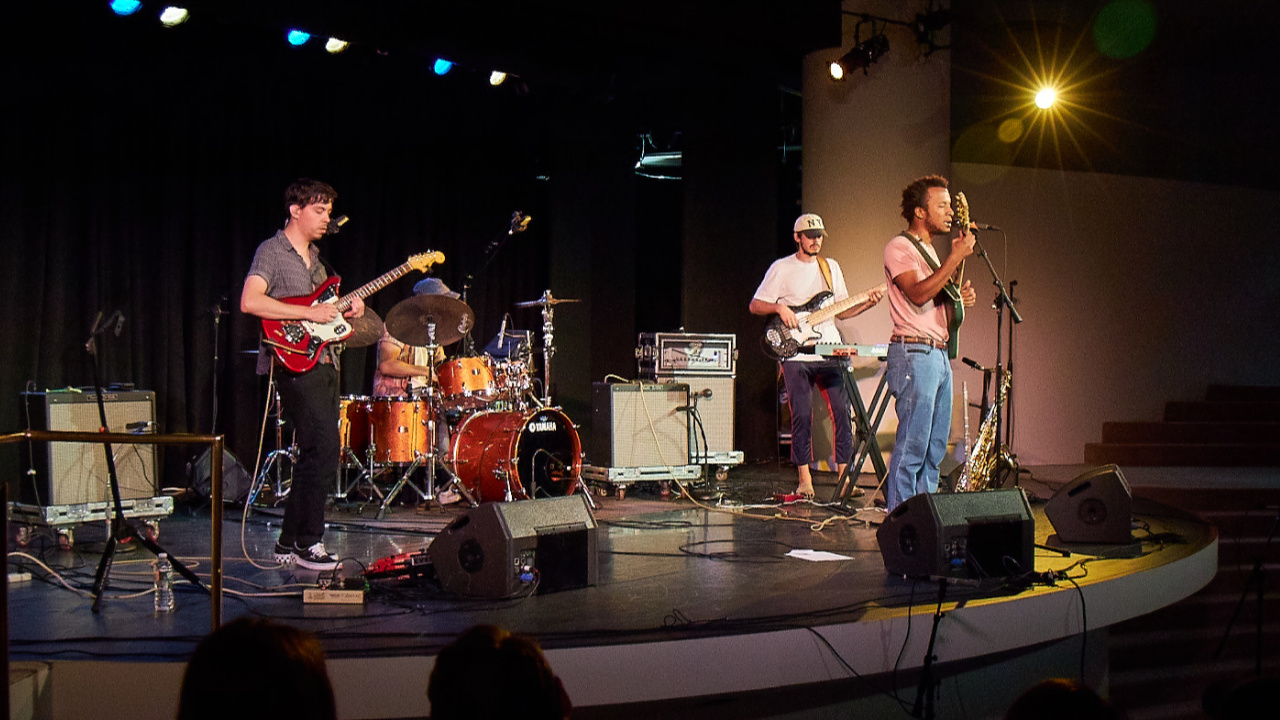 New York's world-famous Guggenheim Museum was a  magical setting for an FUV Live concert with one of our favorite local artists, Cautious Clay.
His real name is Josh Karpeh and he is a Brooklyn-based multi-instrumentalist with a voice like honey. He's also relatively new to the music scene, having just released his debut EP, Blood Type, last year, but he's since released two more: Resonance in 2018, and this year's Table of Context.
Karpeh and his band have been to the station's Bronx studios in the past for an FUV Live session (available on demand in the FUV Vault), but this time we thought we'd class it up for Cautious Clay and really try to impress him, the audience in the Peter B. Lewis Theater, and FUV's listeners with a great night of music and candid conversation in this extraordinary setting.
Cautious Clay's next hometown show will be at Brooklyn Steel on December 9.
Setlist:
Silos
Sidewinder
French Riviera
Settler's Paradise
Call Me
Crowned
Something For Nothing
Joshua Tree
Blood Type
Stolen Moments
Shook
Cold War
[Recorded 7/16/19 in the Solomon R. Guggenheim Museum's Peter B. Lewis Theater; Engineers: Hear No Evil and Jim O'Hara; Producer: Sarah Wardrop]