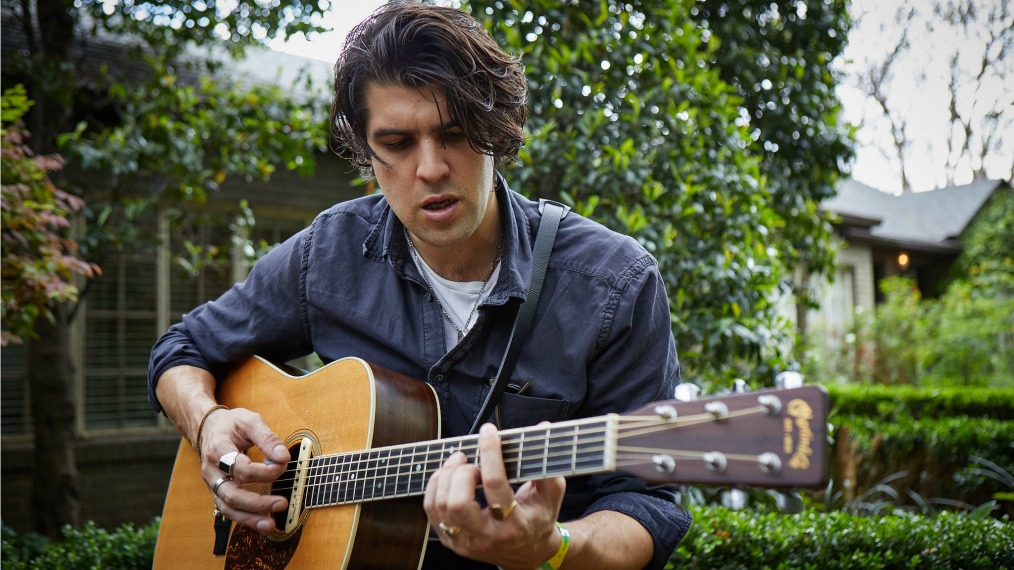 Cam (Cameron) Avery's voice is a smooth croon, which he couples with a modern, dry wit. But his heart reached back to the classics for the making of his solo debut, Ripe Dreams, Pipe Dreams: "I wanted to make something that sounded like the old records I love — Johnny Hartman, Dean Martin, Frank Sinatra, Elvis Presley, Sarah Vaughan, Etta James — the big band stuff with less metaphorical lyrics."
That may be a high bar for a relative unknown to reach for, but Avery has paid his dues. At home in Australia, he spent years with bands Pond (drummer, six albums) and The Growl (frontman, three albums). On top of that, he spent five years playing bass with Tame Impala.
It's time to hear what Avery has got to say on his own. He'd been gradually recording between tours, at home in Western Australia, but changed his approach after meeting up with producer Jonathan Wilson in Los Angeles. His aspirations grew faster than he could attain them, and that rocky road inspired new songs about heartache, fame, and the perils of the party life.
After a stint playing with the Last Shadow Puppets in 2016, Avery moved his life and work to New York. We'll see what kind of dreams he ends up with here. In the meantime, check out his acoustic Hotel San Jose performance of "Wasted On Fidelity" for FUV at SXSW.
Flickr Gallery