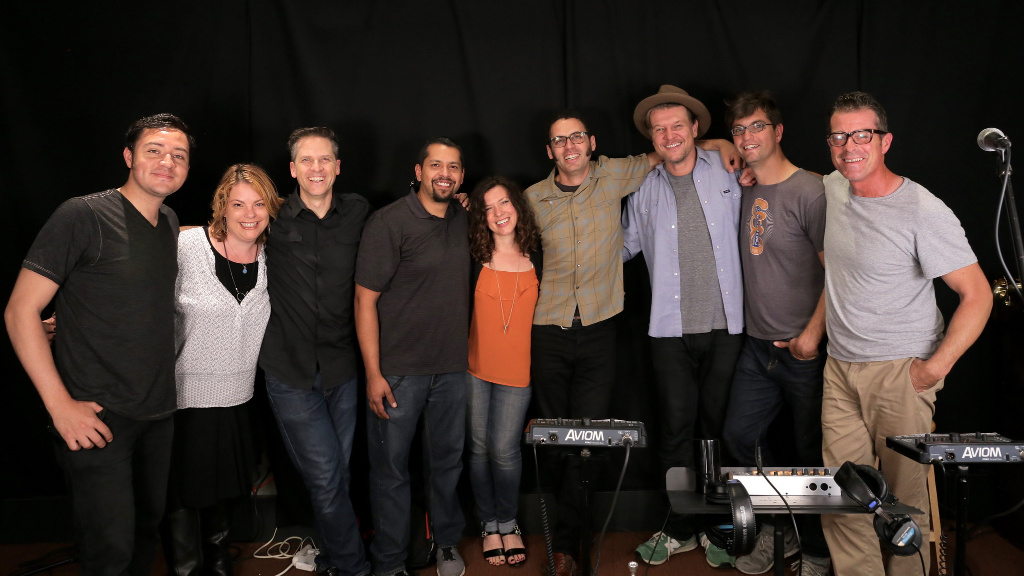 "Our band is not really one to write hit songs," says Calexico's Joey Burns. "We paint pictures, we paint space." When Burns describes his band and what they do in this way, you realize that while Calexico's sound is totally unique. His simple explanation says everything.
Over two decades ago, guitarist, singer and songwriter Burns (then a bass player) and drummer-percussionist John Convertino were a rhythm section for other bands before forging their own path as Calexico. So it makes sense that their band, built on this foundation of rhythm and supporting others, would have this intrinsic, well-known ability to collaborate; their strong rhythmic core blends jazz, Latin, blues, alt-country, and rock.
Based in Tucson, Arizona for most of their career, Calexico has recorded all of their albums there, at Wavelab Studios. Seeking new colors to add to their palette led the band to New Orleans on their last album, 2012's Algiers. Now, thanks to the encouragement of their keyboardist and producer Sergio Mendoza, Burns and Convertino decamped to Mexico City to write, explore, and connect with the culture and music they love. The result of that journey is the band's new album, The Edge of the Sun, and it finds Calexico at their most open and colorful, inviting more friends to collaborate than ever before.
On their recent visit to Studio A, Calexico brings their seven-piece band, and that spirit of openness, for a memorable live session and conversation.
[recorded: 6/9/15]