Brandi Carlile: Rockwood Music Hall 2018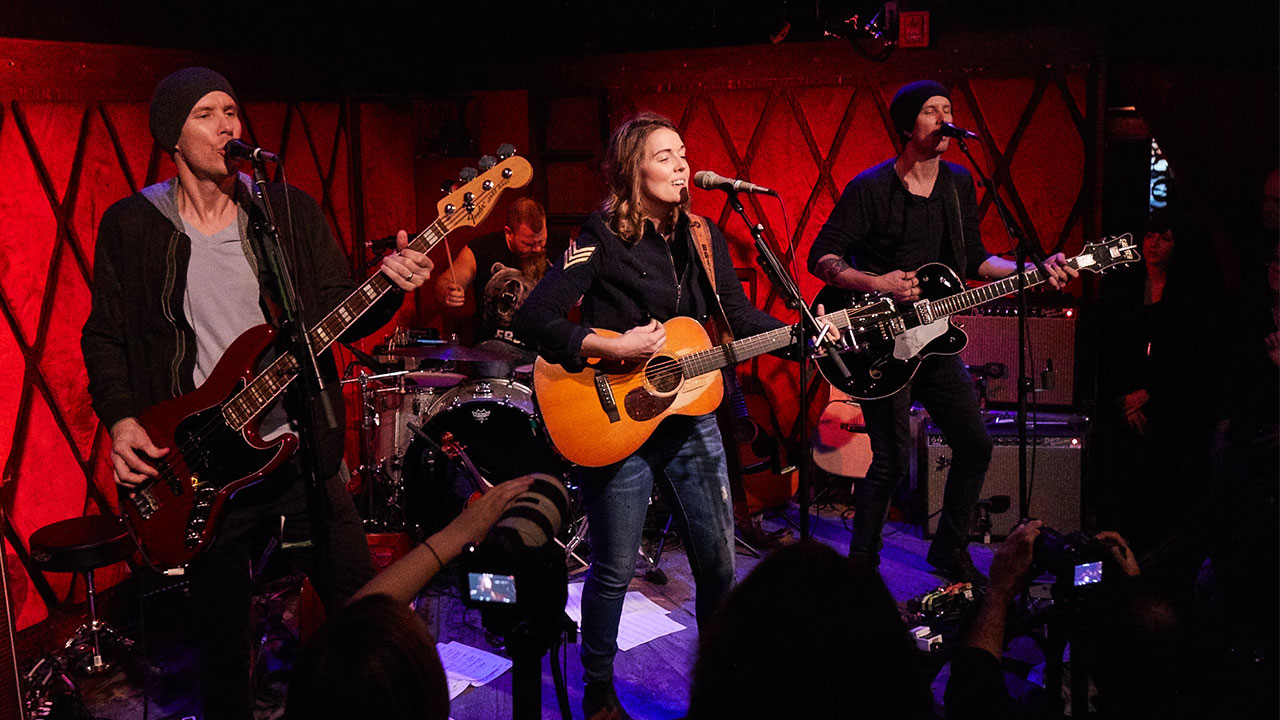 The best songs come from a life lived, and as Brandi Carlile and her longtime bandmates Phil and Tim Hanseroth (the twins) continue on their journey, the stories and their truths just get richer.
By the Way, I Forgive You, is their sixth studio album and it has powerful beauty, with stories packed with wisdom and wrapped in melodies.
Carlile has long been known for her energetic live performances and big voice, but this new batch of songs reveals a new depth. The centerpiece of the album is "The Joke," a powerful, topical song that really showcases the dynamic of the band. We have a great live version of it in this set too.
Carlile and the twins are joined by a string section for this intimate show at Rockwood Music Hall.
Setlist:
The Eye
Every Time I Hear That Song
The Joke
Sugartooth
The Mother
Most Of All
Hold Out Your Hand
Whatever You Do
[recorded: 12/5/17]