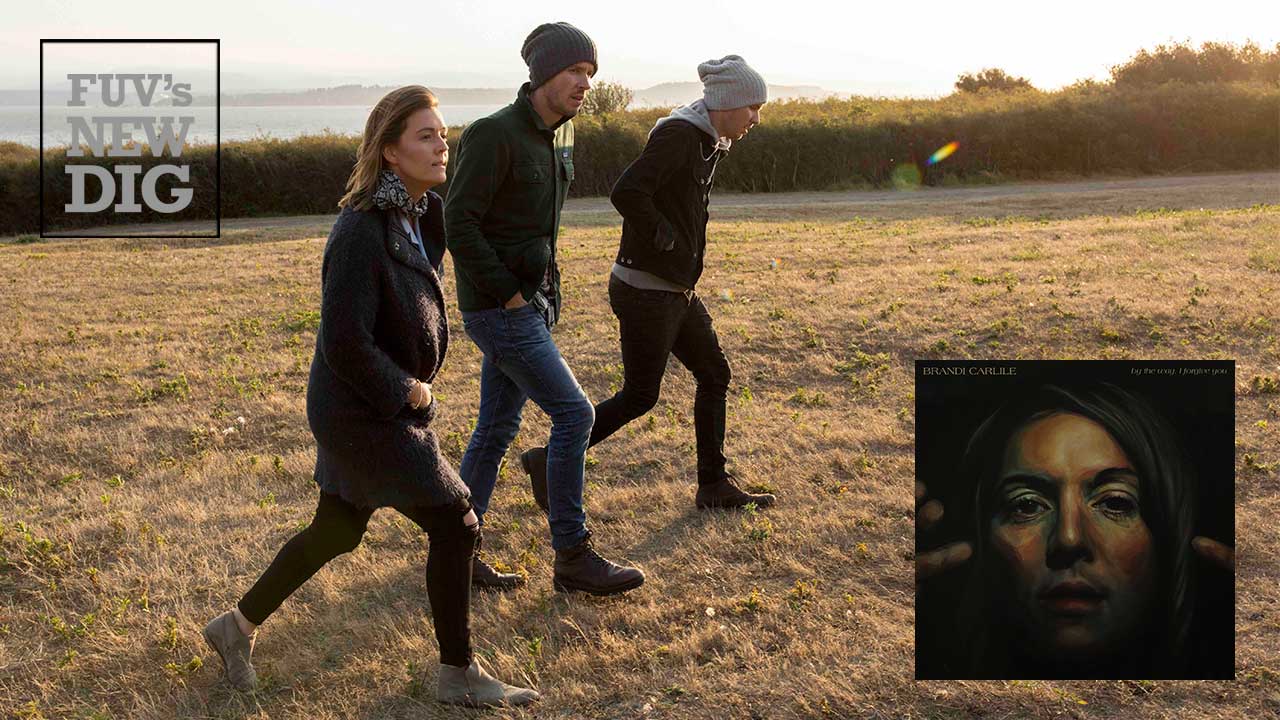 Brandi Carlile
By The Way, I Forgive You
Low Country Sound/Elektra
Brandi Carlile has done it again. On her new album, By The Way, I Forgive You, she mines deeper within herself to unearth songs of great emotion and substance. It's a remarkable accomplishment for the singer and songwriter whose her rich catalog is already packed with emotionally-charged songs and performances.
By The Way, I Forgive You is Carlile's sixth studio album and it follows 2015's The Firewatcher's Daughter. For this new release, Carlile called upon co-producers Dave Cobb (Chris Stapleton, Jason Isbell, Sturgill Simpson) and Shooter Jennings, with string arrangements by the late Paul Buckmaster, who passed away in November.
As always, Carlile relies on the contributions of twins Tim and Phil Hanseroth, her longtime collaborators: the trio form a songwriting and performing unit of admirable ability. This new album conveys Carlile's treatises on subjects that everyone can relate to, especially as the years start piling up. Occasionally, the songs use various character studies to express their sentiments. Carlile sings to the unappreciated and marginalized on the grand "The Joke." Her vocal soars to great heights as she sings: "Let 'em laugh while they can/Let 'em spin/Let 'em scatter in the wind/I have been to the movies, I've seen how it ends/And the joke's on them."
"Sugartooth" addresses opioid addiction as Carlile takes a sympathetic tone towards an individual who fights demons, but loses the battle. "He wanted to be a better man," she sings, "But life kicked him down like an old tin can."
Forgiveness is a core message. Carlile expresses empathy and reconciliation to a former lover in "Every Time I Hear That Song," whose lyric provides the album with its title. "The Mother" is a song inspired by her daughter, Evangeline, who is mentioned by name in the lyrics. It's a tender song, but not without humor: "The first things that she took from me were selfishness and sleep"
As one life comes into the world, others leave, and Carlile remembers her parents in "Most Of All," a touching love song.
Through its country and folk-tinged songs, By The Way, I Forgive You is a heartfelt, passionate, and honest effort from Carlile. Her approach may not have changed much from past albums, but as she grows older and wiser, Carlile appears ready and willing to address many of the same issues her fans are simultaneously experiencing.
A new FUV Live concert with Brandi Carlile and the Hanseroth twins, recorded at Rockwood Music Hall, airs on 90.7FM on Monday, February 19, at 8 p.m., EST, also available on demand.